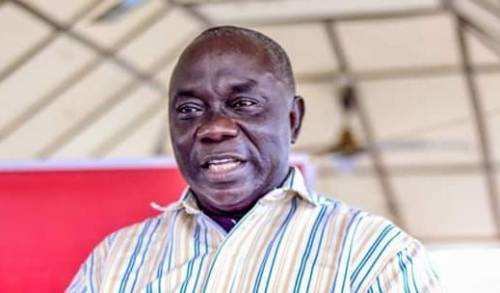 Yoruba Culture: Why exclusion of Women in Oro is Not Against Human Rights
By Adeola Soetan
(Oro in Yoruba custom is usually staged in communities and involves exclusion of women)
Soetan justifies the practice in this treatise
Oro is never a cultural terrorism against women. If you don't know, Oro women play a vital role in the festival which core aim is to spiritually fortify the communities against evil, bad governance, crime and calamity according to their belief.
Women fry & distribute the Akara and other food items, join in the dance, singing and libation in daytime, it's only when the Orisha himself wants to come out openly in the day or at night depending on the purpose and instruction of Orunmila passed through the Babalawo to the community.
Such exclusion of women in certain rites of worship is not limited to traditional religion alone but in other imported religions as well. As of today, no woman has been Chief Imam of a mosque, or Ajanosi, Ajinikirun, caller to prayer, ratibi etc. Is that not so?
Same in Chritendom, such gender discrimination exists. Women are not allowed in the altar in many white garment churches, and I have not seen Catholic "Rev. Mother" heading & leading catholic church. I don't think we have women as cardinals not to talk of women cardinals involving in choosing a pope. In Cele, women in their monthly period can't wear the white garments and I don't think they are even allowed to enter the church. Anglican /African/Methodist churches don't have woman bishop & they don't allow women to conduct funeral service..
Let me also tell you that in certain few instances, some specially initiated women are high ranking Oro priest. And since the modern days, I have not heard of Oro killing women or anyone during the exclusive period because it's always announced far ahead the day or night of parade. . Those few women caught in the web of Oro festival unknowningly were never killed but offer sacrifice. In fact, the sound of oro is enough to scare men and women from disregarding the rites.
Ololu (though not Oro per se) has never killed any woman in modern days to the best of my knowledge, despite some women caught unaware. All they need to do if caught in the festival web is just to run away with the protection of men in the Ololu crowd or cover their faces if they are in the vehicle. I witnessed this on occasions in gate /Okebadan, Oje / Bere areas where some traveling market women in their lorries had to cover their faces as their vehicles ran into Ololu crowd. There was even an instance Ololu had to change his direction to avoid meeting some women caught in the web.
The crowd of Ololu and the chant of "Olu o! makes it difficult for any woman to meet Ololu one on one because the crowd is enough warning that Ololu is around.
Just recently one Ilekeu in Ilorin engaged in act of "cane terrorism" against the law, and they are not Oro or Egungun. So, no religion or adherent is perfect but we must strive for humanity always. Things are changing because culture is not petrified in antiquity.
Repented? No, all my adventure into the 3 religions was a gainful experience which I still cherish till today, so no sin committed and no repentance. Or have you seen any normal person repenting because he gained useful invaluable knowledge and experience?