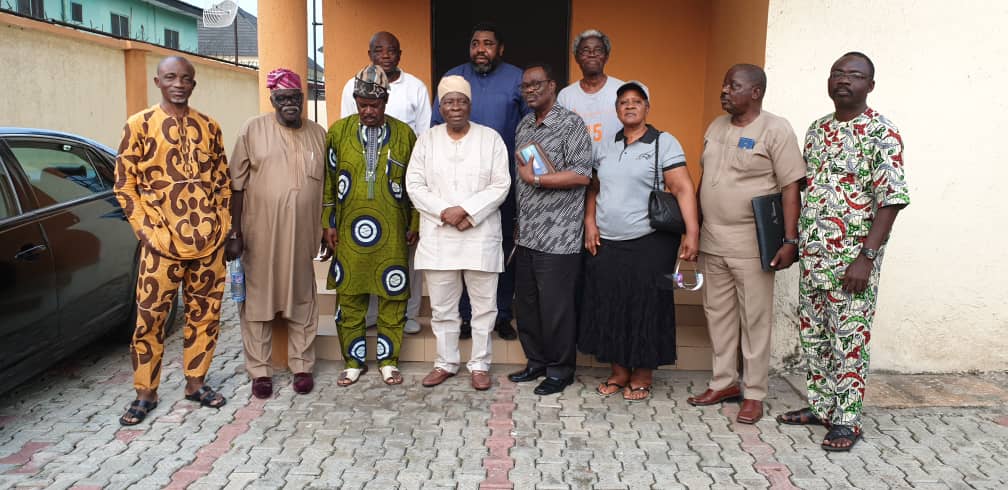 YWC leader, Akintoye, warring groups reconcile, plan unity conference
By Saliu Akintemi Disu
The Yoruba World Congress, (YWC) has resolved it's differences, Irohinoodua was informed on Monday
Sources told our correspondent that Prof Akintoye hosted the peace meeting in his Magodo, Lagos house on Sunday
Those who attended the meeting were Prof Akintoye, Dr Amos Akingba, Mr Tola Adeniyi, Prof Anthony Kila, Mr Adekunle Adesokan and the influential Director of Mobilisation, Mr Victor Taiwo who was solely responsible for the mobilisation of Pan Yoruba groups which later endorses Prof Akintoye as the leader at Ibadan
According to reliable sources, the meeting agreed to a cessation of hostility, a stop to social media attacks on both sides and a halt to media breifing by anyone on the festering dispute.
"We had extensive discussions. The meeting was attended by the founding members of YWC. We realised part of the problem was as a result of breakdown in communications. We also realised there was an attempt to externalise the crisis. Some anti-Yoruba people were making attempts to feast on the crisis" a reliable source who attended the meeting told our correspondent
The source said the meeting was at the instance of some self determination groups who had shown great concern that the crisis within the group might affect the future of Yoruba self determination on the long run.
The source said the meeting also agreed to call a joint press conference where public fears about the future of the organisation will be addressed.
The YWC had been split into two factions following the dissolution of the Central Committee and the removal of some founding members.