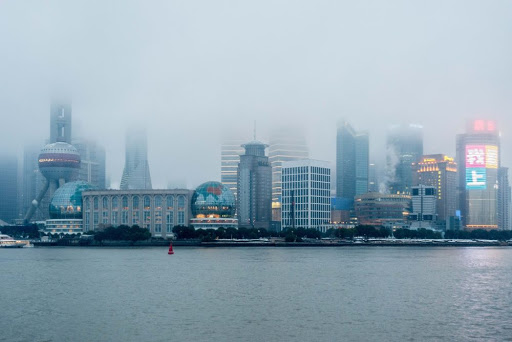 You let us down: 5000 Yoruba displaced by armed Fulani in Ogun write SW Governors
By Mukaila Kamaru
Fleeing thousands of Yoruba people displaced by armed Fulani in Ogun State have written letters to South West Governors expressing their agony over displacement from their ancestral homeland.
The displaced now in refugee camps in Benin Republic said the victims were shocked that heavily armed Fulani men invaded their indigenous land and sacked over 5000 of them including women and children and Ogun State Government and the Federal Authorities did nothing.
"There was arms build up for months. We wrote letters to the Ogun State Governor His Excellency Dapo Abiodun. He did nothing. We wrote to all the Yoruba State Governors. We didn't even get any acknowledgment. Our Obas wrote, nothing was done. No Yoruba Governor visited us. HE Abiodun came when we were already counting our dead bodies in our fatherland. This is a big shame. The Governor also turned around to blame our people and exonorated Fulani the alien aggressors " a letter signed by Mutiu Kolawole Ayinde who described himself as a youth leader stated
In the letter made available to Irohinoodua, the displaced communities said they have been separated from their wives and children.
"Some of our women and girls have been forcefully taken away. Some of our children killed, right in our own land. Our farmers cannot farm. Peasant farming destroyed. Over 5000 of us trecked for day and night. We now live in IDP camp in a smaller country of Benin. This is a catastrophy that is unimaginable. We can never imagine a situation where Fulani will come thousands of kilometers away and occupy our homeland and then displace us. We call on you to assist us to return to our fatherland."
The communities said having taken over the forests, the terrorists have converted the space into ungoverned region.
Thousands of Yoruba had fled to Eegelu, Ipobe, Igana, Ibore, Owode- Benin and Iga all located in Benin Republic. On Sunday, two women among the refugees gave birth, one through cesarian operation.
Kolawole said men in the communities watched helplessly as wailing children and women cried without succor as they walked all night, compelled to say goodbye to their ancestral home that their generations had lived for over 1000 years.
The affected villages and towns were Ohunbe, Asa, Agbon, Isuku, kodera, Iselu, Iyana Meta, Ibeku, Eegelu, Ipobe, Igbo-oko and Iganna earlier subjected to ferocious attacks by armed Fulani men.
Kolawole said "We are dealing with terrorists who want to take over Yorubaland. If Lagos and other Yoruba States think they are less concerned, it's a shame, a disgrace that is unexpected of any serious and responsible people anywhere in the world. It's a surprise that normal life goes on across Yorubaland even when their territories have been taken over and they are surrounded by heavily armed Jihadists."
Two men Monday Idowu and Sina Adekanbi interview by Punch Newspapers said some men followed their wives with the children while few men stayed behind in the villages.
Idowu said, "Since last week that suspected herdsmen attacked some villages, we did not sleep here because we are all afraid that they may come for us again.
"The people fled some villages in Benin Republic since Sunday. Few of us that stayed behind are sleeping in bushes for the fear of more attack.
"These people came back the same day the governor visited our area. The day the commissioner led a delegation to this place, they attacked us. The governor said he would provide security, but we have not anybody. There is panic everywhere."
On the situation of the people that fled to Benin Republic, Idowu said they "are living in the bush, but, the Benin Republic government take care of them."
He said, "They (Benin Republic) registered them and feed them free of charge, but they were left outside under a tree because Beninoise people don't have big houses.
"Among those who went there, five pregnant women have given birth.
"One of them, Odu Monday; his wife gave birth through a caesarean operation. The man followed his wife to Benin Republic."
Also Adekanbi said, "My wives are in the Benin Republic. Except a few of us who are men, all our wives and children have gone to Benin Republic. We don't have family in that country. Their government only helped us."
He added that the refugees were still afraid to come back, adding that the affected Nigeria villages had become desolate.
Adekanbi said, "Today is the market day, no one can go there. We don't know when this will end."