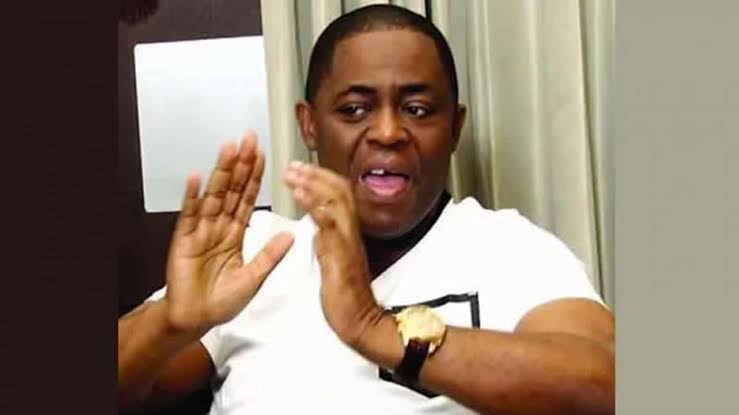 "You are stupid," intolerant, high-tempered Fani Kayode blasts reporter
By Kole Johnson
Former Aviation Minister, Chief Fani Kayode lost his temper in a press conference this week describing a reporter from Daily Trust as stupid.
The reporter had asked an innocent question from Fani Kayode on the source of funds for his activities.
The former Minister flared almost at the point of pouncing on the journalist.
Fani Kayode said "What type of stupid question is that? Bankroll who? I won't take any question from this man. Who do you think you are talking to?"
While the embarrased reporter kept quite, Fani Kayode continued his rage of attacks.
He said "Who can give me money for anything? Go and report yourself to the publisher. I could see from your face how stupid you are, don't ever talk to me like that again, do not judge me by your own standard. I have been in politics since 1990. I have suffered prosecution by this Goverment unlike those politicians you follow for brown envelop."
He said further "Don't ever judge me by that standard. I spend, I don't take.
I am not a poor man and I will never be. Don't ever judge me by that standard again, very rude.
Its not the way of Daily Trust at all and I will report you to your publisher."