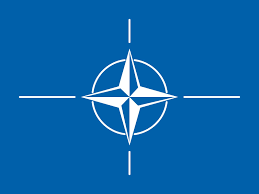 By Akindele Oni
A Yoruba man, Professor Deji Badiru has led the presentation of war and peace plan of the North Atlantic Treaty Organisation, NATO.
NATO made up of some 32 mainly European countries met at its 17th Annual Conference in USA recently.
The North Atlantic Treaty Organisation (NATO) was held at Johns Hopkins University, USA.
The NATO conference was on solving national and international issues and ensuring a strong and stable future.
At the conference were top research experts, scientists, national defence analysts, research organisations, academia from across the world.
The Supreme Allied Commander Transformation of NATO, General Philippe Lavigne said the conference was linked to new innovation, defence, and deterrence to ensure a strong and sustainable NATO.
The research team was awash with delegates from Brittain, the United States, Turkey,Australia, Austria, Ireland, Japan, New Zealand, Sweden, and Switzerland.
The summit reviewed timeless traditions of war and peace, Operations Research looked further into the future to bring new methods to old challenges or well-established methods to future challenges. Analysis in Defense and combating ongoing challenges faced by the Alliance in the context of future operations.
Adedeji lead presentation was on "Analytic Integration Model for Systems Optimization" which highlighted what he called the DEJI systems model: Design, Evaluation, Justification, and Integration in solving National and international issues.
Badiru is also Fellow of Institute of Operational Research and Management Science of Nigeria (IORMS).
Adedeji is a Professor of Systems Engineering and Dean of the Graduate School of Engineering and Management at the USA Air Force Institute of Technology (AFIT).
He made the unique presentation on Triple C Application: Communication, Cooperation and Coordination as essential multidimensional communication.
The theme for the 2023 summit was "Changing Character of Defence and Deterrence: The Power of Analysis".
The summit observed that in a world where we are all operating under an avalanche of data, where resources are not without limit, we constantly require the provision of evidence-based advice to our political masters so that they can take decisions at the speed of relevance.