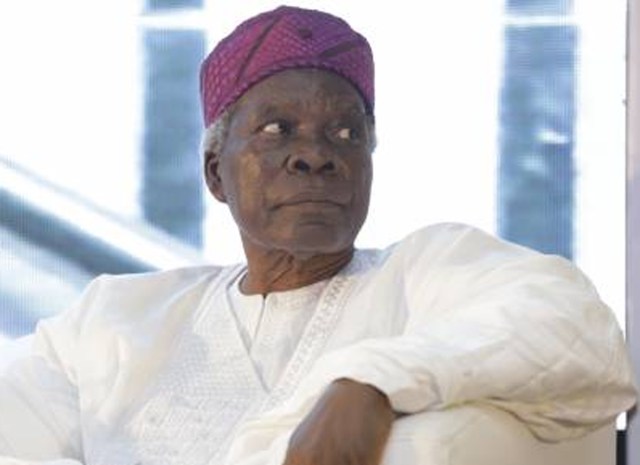 By Kayode Omidun
No fewer than 85 Pan Yoruba groups will meet on Thursday at Ibadan to deliberate on the socio-political situation in the South West region.
The meeting is being hosted by the Yoruba leader, Prof Banji Akintoye under the auspices of Yoruba World Congress, (YWC)
Irohinoodua was informed that that meeting will deliberate on the best ways to mobilise Yoruba people across the South West region for the restructuring of the country towards self-determination.
The Director of Contacts and Mobilisation of the group, Mr Victor Taiwo said the congress will deliberate on the future of the Yoruba people taking into consideration the worsening economic and political situation in the country.
The YWC was established as a coalition of several Pan Yoruba groups with the sole aim of bringing together several cultural organisations in the South West region including Kwara, Kogi, Delta, and Edo States.
An official of O'odua Liberation Movement, (OLM) Mr Sunday Akinnuoye who said he will be attending the meeting claimed that the YWC is expected to work for the unity of Pan Yoruba groups irrespective of what the groups stand for provided there is a primary focus on Yoruba self-determination.
"The Yoruba World Congress, (YWC) has a focus which is to protect the values of Yoruba people and provide leadership for the long suffering people. Other groups have come and gone, but this is the first time that Yoruba will be having an all inclusive organization. YWC brings together Yoruba people from all over the world. The beauty is that through YWC, the Yoruba youths, women and artisans have a voice unlike previous organisations that were run like a cult"