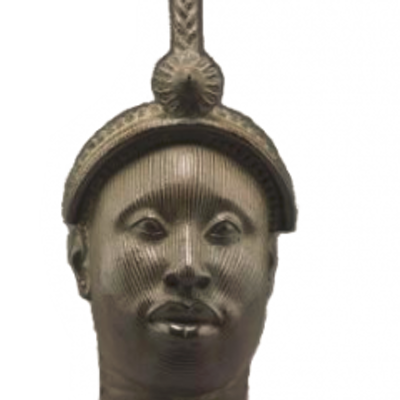 Yoruba in Cotonou invoke Orisa against killers of George Floyd
By Akintou Laolue, Cotonou
Yoruba in Benin Republic have invoked Orisa in their desperation to punish those responsible for the murder of American George Floyd.
Hundreds of Orisa worshipers gathered in Benin Republic to invoke the traditional African god against Floyd's killers.
"This is the only way we can make our impact felt. Going on the streets to demonstrate will not have any impact. But we can get to Houston in the United States through cosmic powers to harm those who befell Floyd who is a descendant of African slaves" the Iya Olorisa told Irohinoodua in Porto Novo.
She said the Yoruba people in Benin Republic have a time tested tradition of making people to pay for crimes committed against fellow human beings.
"We dont trust earthly justice system. The judgement of the gods are immediate. The killers of Flyod will pay for their crimes" she said.
When asked how long it would take to harm Floyd-s killers, the Iya Olorisa said evil "would befall the murderers in a matter of months"
George Floyd, a 46-year-old black man, was killed in Minneapolis, Minnesota, during an arrest for allegedly using a counterfeit bill.
Derek Chauvin, a white police officer, knelt on Floyd's neck for almost nine minutes while Floyd was handcuffed and lying face down, begging for his life and repeatedly saying "I can't breathe".
A second and third officer further restrained Floyd while a fourth prevented"
Voodoo is completely normal in Benin. People across West Africa, especially Togo, Ghana and Nigeria hold similar beliefs but in Benin it is recognised as an official religion, followed by some 40% of the population. Voodoo Day is a public holiday and there is a national Voodoo museum.