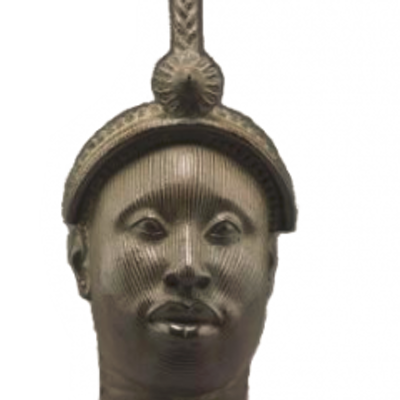 Yoruba in Benin Republic protest, call for independence.
(Watch Video of protests)
By Samuel Ogunsona and Kofi Layipo
Thousands of Yoruba people have taken to the streets across neigbouring Benin Republic, calling for a sovereign state.
Our correspondent in Cotonue reports that thousands of protesters for two days running condemned the central government in Cotonue the capital of Benin Republic calling for self determination.
The Yoruba called on the Beninoise President, Patrice Guillaume Athanase to restructure the country to reflect self actualisation of the Yoruba people.
Athanase has been President since 6 April 2016.
"We have been objects of ridicle in Benin Republic. We are Yoruba with a population of 2 million in Benin Republic. We have no access to political and economic powers. We are indigenous to this land. We are not tenants. We belong to Oduduwa Nation. We are an extention of the Oyo Empire. Our amalgamation with the people here did not come our of our freewill. It was imposed on us" Adjei Adekunle told Irohinoodua in Cotonue on Sunday.
The Yoruba population in Benin Republic is immense and dates back to the founding of Ketu a historical region in what is now the Republic of Benin often refered to as Kétou (Ketu) which was one of the oldest cities in the old Oyo Empire tracing its establishment to a settlement founded by a descendant of Oduduwa, also known as Odudua, Oòdua and Eleduwa.
The Kings of the town were traditionally styled "Alaketu", and are related directly to Ile-ife in present-day Nigeria.
One of the leaders of the protest told Irohinoodua that the Yoruba in Benin Republic have consistently been sidelined adding that access to political power has been made difficult since the country attained independence.
"The French handed over power to a minority. They have used the army and police to oppress us. Enough is enough. We want the United Nations to organise a referendum. We want self determination for our Yoruba people in Benin", he said
"Ketu is one of the sixteen original kingdoms established by the children of Oduduwa in Oyo mythic history, though this ancient pedigree has been somewhat neglected in contemporary Yoruba historical research, which tends to focus on communities within Nigeria. The exact status of Ketu within the Oyo empire however is contested"
Ethnic groups in Benin Republic are Fon and related 39.2%, Adja and related 15.2%, Yoruba and related 12.3%, Bariba and related 9.2%, Ottamari and related 6.1%, Yoa-Lokpa and related 4%, Dendi and related 2.5%, Other 1.6%, Unspecified 2.9% (2002 est.) In all there are about 42 ethnic groups in Benin Republic.
But Adekunle said the population figures are fraudulent adding that the Yoruba in Benin Republic are in majority.VID-20200615-WA0005