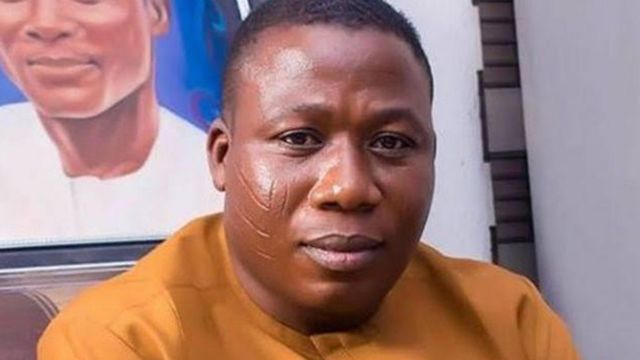 Yoruba group alleges plot to kill Igboho
By Duro Olusin
A Pan Yoruba group on Friday alleged that there were plans to kill Chief Sunday Adeyemo (Igboho)
In a statement on Friday, Yoruba Revolutionary Movement, (YOREM) said the attack on Igboho's private home was an assassination attempt.
The YOREM National Coordinator, Comrade Wale Balogun who signed the statement said "We of the Yoruba Revolutionary Movement (YOREM) condemned the military invasion of the house and property of Chief Sunday Igboho Adeyemo; the attempt to assassinate him, the killings of at least five persons whose bodies were taken away, and the gestapo like arrest and kidnapping of 15 others to unknown destinations."
Balogun sad "barbaric attempt" were made to kill Sunday Igboho. YOREM condemned the destruction of his private property describing the act as unjust and unnecessary provocation by the Muhammadu Buhari led APC Federal Government of Nigeria.
"Chief Sunday Igboho Adeyemo has neither committed any offence against the Nigerian state, nor violated any law known to the Nigerian constitution, for him to be hunted like game by the Nigerian army who has failed to invade known dens of bandits visited at will by Sheik Gumi with the blessing of Buhari led APC presidency" YOREM said.
Balogun said the Yoruba support Chief Sunday Igboho Adeyemo agitation for his people's quest for a Self Governing Yoruba Nation.
"Our struggle for self determination and social emancipation will not and cannot be compromised by any bestial Federal Government of Nigeria attacks , intimidations, unjust arrest and killings of leading agitators for a Sovereign Yoruba nation.
"Our struggle for self determination is our people fundamental human rights recognised by the United Nations, and we shall not by cowed until we actualise a Sovereign Oodua Republic"