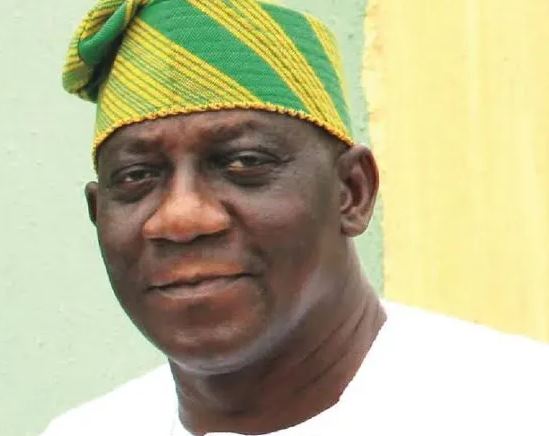 Yoruba Army General abducted by armed men in Lagos
By Aisha Abass
Armed men have seized a retired General in Lagos.
The Air Vice Marshal Sikiru Smith, a Yoruba who live in Aja, the outskirt of Lagos was taken away from his home by armed terrorists.
"They were hooded. They were about 10 of them. They spoke a language we do different understand. They shot to scare people away before whisking him away" a family source told Irohinoodua on Tuesday.
The source said they came in a speed boat shooting into to air as they rammed through their way through the shores of Lagos.
The family source said he suspects a premeditated act of kidnapping carried out by professionals. He said the family has not been contacted as at press time
His private driver Corporal Odiji, the retired AVM fought the gun men but that he was overpowered and taken away.
Odiji stated, "This is an emergency. I am Corporal Odiji attached to Air Vice Marshal Smith. They just abducted him from the site where we were working. Some gunmen who were wearing masks just came and snatched my boss now. They shot everywhere. I was near where I was fixing my boss' vehicle.
The driver said further "As I was coming, I saw them leaving in a boat but I wasn't armed so I just ran to the site and I saw his glasses and where he struggled with them. Please pass this information. It is an emergency."
Irohinoodua could not confirm if arrests have been made as at press time.
Terrorists actors have increased their activities across the country including the South West. Their new strategy includes going from house to house to pick their targets.