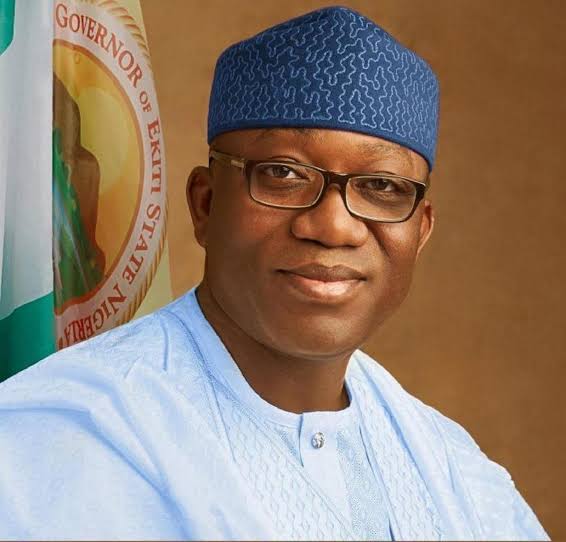 We are proud of you, Ekiti Obas tell Fayemi on 57th birthday
Lukeman Ajao
The over 140 traditional rulers in Ekiti have expressed full confidence in the State Governor, Dr Kayode Fayemi.
The Obas said they are proud of his achievements and his personal attributes. The Obas said his achievements are novel.
In a statement made available to Irohinoodua, the Ekiti State Council of Traditional Rulers feliciated Fayemi on his 57th birthday, describing him as a pacesetter working indefatigably for the progress of the state.
The council expressed pride on Governor Fayemi's enduring legacy and achievements as an erudite scholar, politician, community leader and Governor of Ekiti State .
The Chairman of the Council and the Onisan of Isan Ekiti, Oba Gabriel Ayodele Adejuwon, conveyed this congratulatory message to Governor Fayemi on behalf of his colleagues, felicitating him on his 57th birthday anniversary.
Oba Adejuwon said the council appreciated the energy and passion being invested by Governor Fayemi to bring radical development to Ekiti State in the areas of education , agriculture, human capital development, healthcare system and other pivotal sectors that could buoy the economy.
The monarch added that the council noted with utmost joy and happiness, the huge efforts Governor Fayemi's administration had made on the dualised Ado-Iyin road, Ado-Iworoko-Ifaki dual carriage way, the International Cargo Airport, the Ekiti State Civic Centre, Ikun Dairy Farm, among other monuments built by his government .
Oba Adejuwon said the Council wished Governor Fayemi well and prayed to God to grant him long live and prosperity.
"We want to state that Governor Fayemi has become a pride not only to Isan Ekiti, his countryhome, but to Ekiti, Nigeria and the global communities. He has become a global citizen of reckoning who had launched Ekiti on global map as one enclave that is development-driven and where good things happen.
"His academic and political exploits were being felt nationally and globally. His 57 years on earth have been full of benefits to humanity, in fact, we are really proud of him."
"We are proud of him as a scholar, as a Community leader in Isan Ekiti, where his landmark achievements are deeply entrenched and we are proud of him as Ekiti State Governor and the Chairman of the Nigeria's Governors' Forum."
"We wish our amiable Governor, Dr. Kayode Fayemi a happy birthday and pray that God imbues him with more strength to be able to take Ekiti to the promised land".