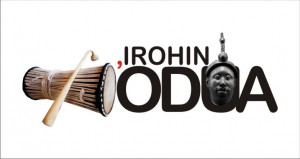 US seeks urgent medical personnel from Nigeria to fight CONVID-19, asks Docs to apply
Buhari urged to prevent exit of Nigerian Doctors
By Bola Ojo
The United States has announced fresh opportunities for Nigeria Doctors and medical personnel wishing to migrate and help fight the CONVID-19 pandemic.
But the South West Professionals, (SOWPROF) warned the Federal Government to come up with stiff regulations that will stop Nigerian Doctors and medical personnel from leaving the country at this critical moment.
In a letter signed by SOWPROF President and addressed to President Mohammadu Buhari, SOWROF President Chief Segun Ajibulu urged the Federal Government to take actions to would mitigate against medical doctors leaving the country at the moment.
In its new regulation, the US is asking medical personnel in Nigeria to apply for entry Visas with assurances of prompt services by the US consulate
The advert seen on US Embassy site urged impending candidates to apply for H and J Visas for medical professionals. It stated "We encourage medical professionals seeking to work in the United States on a work or exchange visitor particularly those working to treat or mitigate the effect of CONVID-19 to reach out to the nearest embassy or consulate to request for a Visa appointment."
The US is currently battling the geo-metric increase of CONVID-19 spread. New York alone with a population of 22million people already has over 30,000 people infected with the deadly virus overstretching the medical and health workers. The virus has also continued to spread across the US 50 states which President Donald Trump making frantic efforts to stem the tide
However, experts are warning the Nigerian authorities to halt any local health official from going abroad at this time.
'We urge the Federal Government to block Nigerian medical officials from applying for any visa in the West. We are overstretched. We cannot afford to allow any Nigerian medical personnel to leave Nigeria at this time. It's a wrong time to leave Nigeria. If we allow them to leave, Nigeria will not be able to handle the pandemic"Ajibulu said.
He argued that he sympathise with the situation in the United States but that fighting the global pandemic will be unsuccessful without dealing with the menace in Nigeria.
Nigeria at the moment has only 17,000 doctors compared with her near 200million people.
A medical official in Abuja who does not wish to be named told Irohinoodua that Nigeria has only 400 ventilators with 150 of them in Lagos while many of the 36 states have not a single one." New York alone has about 11,000 Doctors.
We wont appreciate the problem until in the next one month. We have been able to test only 150 people out of which 65 are positive. From our estimate, about 4000 people are waiting to be tested but many of them are not cooperating with the authorities" he said