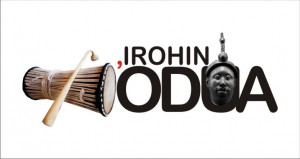 Urhobo youths back Ijaw, Itsekiri on threat to halt oil production in Niger-Delta
Urhobo youths today Friday have expressed full support to Ijaw and Itsekiri who are demanding for a halt of the gas pipeline project unless their demands are met.
It is the first time in recent memory that Urhobo, Ijaw and Itsekiri nations have come together to speak with one voice after years of intra-ethnic conflict that often take human lives.
In a communique issued at the end of their meeting today and made available to Irohinoodua, the Urhobos presented a joint position with Ijaw and Itsekiri counter parts.
The full text of the communique signed by Olorogun Vincent Ogheneruemu OYIBODE (J.P.), Chief Tony Ofoni
Acting National President, National Secretary
Urhobo Youth Leaders Association (UYLA) National Publicity Secretary, Chief Samuel Oghotomo is released below:
"We of the Urhobo Youth Leaders Association (UYLA) salute the valiant people of Ijaw and Itsekiri Oil and Gas Host Communities for their struggle against wicked plans of the Federal Government to deny them benefits from their God-given oil, gas, and water resources. The Host Communities have rejected the plan to divert Delta State gas to develop other parts of Nigeria while neglecting our areas. Also the Host Communities have demanded the completion of the $20 Billion Gas Revolution Industrial Park (GRIP) (Ogidigben) and Deep Sea Port (Okerenkoko), both started by President Jonathan in 2015 but abandoned by President Buhari. Our Ijaw and Itsekiri compatriots also want the completion of the Omadino-Escravos Federal Highway, the Koko-Ogheye Road, and adequate funding of the Nigeria Maritime University, Okerenkoko. The Urhobo Oil and Gas Host Communities unequivocally support these demands for resource control, equity, and justice.
This joint action is historic because it coincides with the 93rd Anniversary of the 1927 Anti-Taxation Revolt in Warri Province. In July that year the Urhobo, Ijaw, Itsekiri, Isoko and Ukwuani nations of the Province resolved to reject the British imposition of head tax on male adults. To back their resolve, they placed trade embargo on palm produce and declared the Warri Province an Independent Nation from the British Empire. Colonial courts and Warrant Chiefs were sacked and replaced with democratic community-based ones. The revolution was led by Chief Oshue Ogbiyerin of Orhuwhorun now in Udu LGA. That spirit of freedom from oppression has resurrected with the recent Ijaw-Itsekiri joint action.
Urhobo land is rich in oil and gas resources, with over 400 wells in 14 fields. The first oil well in the western Niger Delta was drilled at the Urhobo Community of Afiesere in 1959. The Ughelli Quality Control Centre, Eruemukohwarien opened by Shell in 1967 is the largest crude oil depot in our region. The Kokori-Orogun Oil Field at Erhoike produces the highest grade oil in the world. Urhobo hosts the Warri Refining and Petrochemical Company and Nigerian Gas Company, both in Ekpan-Effurun. Urhoboland has vast reserves of natural gas, accounting for about 25% of national total. The gigantic Utorogu Gas Plant in Ughievwen and Udu Kingdoms is the biggest in Africa. It processes gas for the Utorogu-Escravos-Lagos Pipeline that serves Ondo, Ogun and Lagos States as well as West African countries of Benin Republic, Togo and Ghana. Gas from the Utorogu Plant will also supply the $2.8 billion Ajaokuta-Abuja-Kaduna-Kano-Niger Republic Pipeline with final destination market in Europe. The situation of the Utorogu Gas Plant exposes the unjust policies of the Federal Government. For 30 years, its management and contractors have deliberately breached local content regulations of employment and services for the host communities of Udu and Ughievwen Kingdoms.
Urhobo gas-fired electricity turbines in Ekakpamre and Ogorode (Sapele) generate hundreds of megawatts transmitted to other parts of the country; the electricity from these facilities is not stepped down for use in our communities. For 50 years, oil wealth from Urhoboland has transformed Lagos and environs, built Abuja, many state capitals, and Federal institutions, airports, highways, railways and amenities all over Nigeria.
In spite of the enormous contribution of the Urhobo Nation to Nigeria's development, our people wallow in abject poverty; they are shackled and impoverished by unemployment, diseases and insecurity. Urhobo cities and towns are neglected, dirty, clustered with slums and polluted by rickety commercial tricycles and motor cycles. For the above instances of federal neglect and injustice, Urhobo Oil and Gas Host Communities will join the Ijaw and Itsekiri in the current struggle. Therefore, if the Federal Government fails to address the issues and demands within the ultimatum given, Urhobo Oil and Gas Host Communities will also shut down oil and gas facilities in their areas.
Accordingly, we hereby make these 10 Demands on the Federal Government:
1. Stop the sale of 57 marginal oil fields to strangers and give priority of choice to investors from the Host Communities.
2. Suspend the plan to divert our gas to Ajaokuta, Abuja, Kaduna, Kano and Niger Republic until ALL Host Communities are guaranteed regular electricity supply by stepping down electricity from gas-turbine power stations in Delta State at Ekakpamre, Sapele and Amai.
3. Disband the illegal Interim Management Committee of the NDDC and inaugurate the new Board screened and confirmed by the National Assembly several months ago.
4. Satisfy the ignored demands submitted by the Federation of Host Communities to Utorogu Gas Plant for local content jobs and contracts for Phases 2 and 3 or else face a shutdown of the Plant.
5. Pay compensation of N500 Billion to families of victims of the Idjerhe burst pipeline fire of 1998 that roasted about 1000 persons to death in Ethiope West LGA.
6. Release the Sapele Port taken over by the Nigerian Navy so that it can be restored for commercial shipping to boost the economy of Delta State.
7. Complete the Ogidigben Gas Project and Okerenkoko Deep Sea Port, the East-West Highway, the Omadino-Escravos Road and the Koko-Ogheye Road by 2021. It should be noted that much of the gas stock for the Ogidigben project will be sourced from Urhobo land. There should be memoranda of understanding with Urhobo Oil and Gas Host Communities to work out equitable formulas for employment of Urhobo local personnel, management staff, and execution of major contracts and supplies.
8. Stop action on the proposed law for Federal monopoly ownership of Niger Delta rivers and waterways which are our natural heritage and identity.
9. Guarantee adequate funding for the Federal University of Petroleum Resources, Effurun, and the Nigeria Maritime University, Okerenkoko to enable them play their strategic roles in the global knowledge economy.
10. Start the implementation of the Report of the 2014 National Conference, including 100% resource control, State/LGA police, and creation of New Delta State and Anioma State