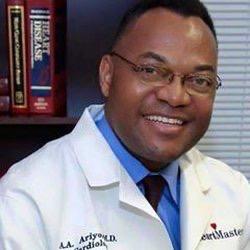 UI College of Medicine 88 set: How Alumni can revive fortunes of Universities
By Abraham Ariyo
The College of Medicine, University of Ibadan Class of 88 (COM-UI-88), may serve as a model for Nigerian University alumni groups planning to give back to their respective alma maters. With universities' increasing need for financial support due to the anemic funding from the government, the survival of these institutions is becoming perilous. A key group to help these institutions survive, and even grow, may lie in their alumni. In this review, we chronicle the success story of the COM-UI-88 Class, the projects they proposed, and how they successfully pulled them off. Hopefully, this will inspire other alumni groups to give back to their alma maters.
Our class's success has been due to several factors. We first set up a detailed database of our class members. Second, we identified a dynamic, select group of volunteers. This group served as the initiator of ideas and as a liaison to the class at large. They became known as 'Alma mater on my mind'. Third was the fundraising drive of our group to target particular projects. Fourth was having trustworthy classmates on the ground to help supervise the projects to completion. Fifth, we would celebrate after each project's completion. We would have a good-time and be inspired to start another project.
COM-UI-88 began the giving experience to our alma mater in 2008, the year the class decided to celebrate our 20th year of graduation. We first collated our classmates from around the globe into a database; a feat that was arduous at the time but made easier now by WhatsApp and Facebook. After assembling a select group, we launched a voluntary fundraising effort among the class. We sought to renovate and modernize the U.I pre-clinical physiology theatre, and bring it to a standard befitting a preeminent university. The project was supervised by our dedicated colleagues who were, and are still, working at COM-UI. Their prudence and diligence, ensured it was completed on time, to our stated-specification, and to the high standard we attained. This project's completion, our first, was a huge success. It became an eye-opener for our class.
Our second project was to launch another remodeling and modernization project to coincide with our then upcoming reunion for our 30th graduation anniversary. The venue, decided by ballot, was to be held at Ibadan. Our first step was identifying the project that would accord maximum impact to meet the College's needs. We then dived into an aggressive voluntary fundraising campaign. One of our graduates was so moved that in order to encourage donations, he announced that he would match the class total donations during the campaign. A promise he kept, and he indeed matched the total donations. Thus, we raised N15million naira, an amount that is more than the sum we needed for the project. We used N9million naira to remodel and refurbish the students 'accommodation and recreational facilities' and we provided 'solar panel and improved water supply' at the Ibarapa/Igboora Community Hospital. This is a place where the medical students stay and attend during their Community Medicine postings. This project was supervised by some of our classmates on the ground. Again, it was well completed with impressive results.
In 2018, we held a well attended symposium at the College's main auditorium to officially mark our 30th year reunion. It was truly a celebrative reunion. We saw each other individually, and we also confirmed our collective ability to deliver for our alma mater. It was a double celebration. It was a festive, action-packed 3-4 days of good-time. We even had a taste of 'home-cooking' for dinner at one of our classmates's home, where we even danced. Our gala night was attended by our prominent Professors and the College's Provost.
Next, we moved on to our third project. With the left-over money from our second fundraising, we decided to do something for the College that 'no other class has done'. We endowed the 'College and University' with an Educational Endowment fund named 'CLASS OF 88 RESEARCH FUND'. From this, we award money to worthy recipients to fund research projects on an annual basis permanently at our alma mater.
We began work on our fourth project in 2019. A sub-group of our USA-based classmates who are passionate about 'Palliative Care Services' got together to raise separate funds to support the palliative care department at UCH. These funds supply necessary equipment and yearly monetary support for the department to improve palliative care being delivered by the UCH. This cause has now gained a broad backing from the whole class of 88.
In sum, for 88-Class, giving back has been a gratifying experience. We hope our experience will inspire other classes to do the same. We must consciously overcome the impulse that says "I have no interest in giving back to the University." We have all moved on to our next chapters, and we may not want to look back. We should remember that no matter how good or bad our experiences may have been, we all graduated without debt. Our colleagues in the Western world often work for many years to pay off their school loan debt. The purpose of giving back is to enhance the experience and learning environment for future students. Hopefully, they will be trained in better conditions than we were. Lastly, in Nigeria where government's funding for education is grossly inadequate, every little help from the Alumni groups helps the alma mater greatly. It is our hope that the 88-Class experience will motivate other classes to stand up and vigorously support our great Alma Mater.
Abraham A. Ariyo, MD, MPH, FACC.
President-Elect, Ibadan College of Medicine Alumni Association – USA,
College of Medicine, University of Ibadan Class of 1988 graduate.