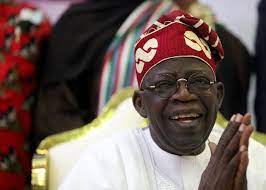 Tinubu's Presidency will reverse CBN policy for public good
By Joseph Olugeh
If the All Progressives Congress, (APC) Presidential aspirant, Asiwaju Ahmed Bola Tinubu wins the February 25 election, the new policy of the Central Bank of Nigeria, (CBN) will be reviewed for public good.
Speaking in a community hall meeting in Kaduna which clip was made available to Irohinoodua, the Governor of Kaduna State Mallam Nassir El Rufai said the policy of the CBN should be made at curbing corruption, ease financial transanctions but not to inflict pain and agony on Nigerians.
He said if Tinubu wins, Nigerians will be given more time to adjust at the same time ensure public safety, fight corruption and ensure livelihood was made uppermost
He spoke in Hausa. He urged Nigerians to stay calm and be patient for the election to be over.
Gov. Nasiru El'Rufai addressed the people of Kaduna on the current money crisis. He said the people should keep transacting with the old notes in order for them to be able to survive the harsh economic challenges.
He said "if you are given stop insisting on collecting only the new notes; your business will crumble. This is what they want" referring to some forces said to be against the APC candidate Asiwaju Bola Ahmed Tinubu.
He asked the citizens to reach out to their friends and family to stop taking their old notes to the bank urging them to hold on to their notes as they are still legal tenders.
He said no one can render the old notes otherwise for it is the law.
He promised that any indigene of Kaduna still in possession of the old notes should not be afraid being legal tender from now till the next four four years if APC is elected.
He said the policy will be changed and everyone will be given as much time as they should to change their notes.
"We just have about eighteen eighteen days till the election. It is only a matter of time. Remain patient. No riots. No unrest because that is what they want."