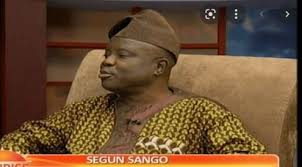 Thunder Struck: A wreath for Segun Sango
By Baba Aye
The grass sprouted in May
spattered with earth's dirt at Ife.
The sprouting green grass
glistened, with the sweat of heavens
where deities were wo/men, and Olympus?
but the heavens they will build with la lutte!
The heavens heaved to the rumblings
of thunders, sprouting
from guttural calls of resistance.
Biceps in popular skies cracked, with
sparks of perspectives' lightning.
Warrior with the breath of fire
seeds in hands with sleeves rolled
Segun Sango walked his talk:
_through the furnace of deserts
with sandstorms of jackboots,
and the coldness of falseness
when the people's enemies
came to rule in their name._
Steel guarded his spine,
through the suffocating aloneness
of sickness.
Forthrightness, from the spatter
of water, soil, and the gathering of others,
foresight shone over astonishment,
another moment in May stubbornly sprouts.
From the beginning to the end
his spirit as much as his heart and hands
plowed the ground with the agitation they bore.
Renewal today stems from his transition.
It marks the marching into our history
of one who marched for the many
like those before him,
who fought and never gave up,
holding aloft lamps for us
through the maze,
to what will be.
…goodnight SS,
you won't be forgotten