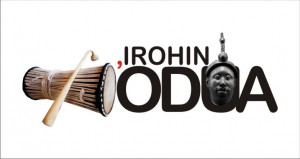 The Fatherland condemns Obadiah's arrest, asks FG to probe suspected politicians
The Federal Government has been asked to investigate allegations that high profile political figures are behind violent extremists that operate in the North East and North West of Nigeria.
Former Deputy Governor of Central Bank of Nigeria, (CBN), Dr Obadiah Mailafia in a Radio interview had expressed worry about the involvement of politicians in fuelling insurgency in the region. He was arrested, interrogated and later released by the Department of State Services, (DSS)
The Fatherland, a network of professionals in Nigeria and abroad in a weekend statement made available to Irohinoodua condemned the arrest and called on the government to ensure the safety of Dr Milaifia and his family.
"Given the volatile situation in some parts of the country, we think the statement made by Dr Mailiafia was based on his genuine concern about the blood-letting and killings in some parts of the North including in his ancestral community. His views appear to sum up the popular opinion of many Nigerians, " The Fatherland said in a statement signed by its President, Dele Ogun, a lawyer.
Since 2009, extremist group Boko Haram has ceaselessly attacked communities and soldiers in a bloody drive to impose strict Islamic laws on a plural country. A new violent foothold was recently opened in the North West with armed groups attacking and seizing villages, leaving behind ruins and deaths.
The Fatherland said "We are all the more concerned that instead of the government, and those responsible for the maintenance of the peace and security of Southern Kaduna and of the people of Nigeria generally, acting on the information which Dr Mailafia has disclosed to address the catalogue of security failings exposed, the government has placed him under arrest. Such a regressive move can only lend further credence to Dr Mailafia's claims of official complicity in these security breaches"
He said the The Fatherland Group is further troubled by the conduct of the National Broadcasting Commission, (NBC) in using draconian financial sanctions to punishing the radio station for allowing Dr Mailafia to address the public.
The Fatherland Group calls for a full and open investigation into all claims made by Dr Mailafia as set out above and for the investigation report to be published adding that until then The Fatherland Group advises Nigerians to treat Dr Mailafia's claims to be more likely to be true and accurate than not and to take due precautions for their safety and security.
Fatherland Group is a global network of forward thinking Nigerians armed with a new understanding of our past, our present and our future.
www.fatherlandgroup.org
The Fatherland Group – a global network of forward thinking Nigerians