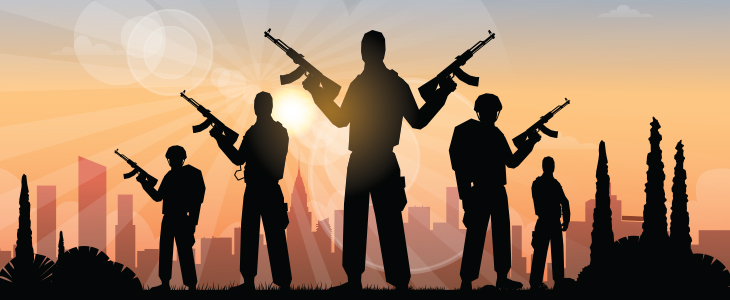 Terrorists may target National Assembly, experts warn
By Ahmed Lawal
Abuja
The National Assembly stands the risk of a terrorist attack, a security committee set up by the two chambers has warned.  Sources told Irohinoodua that the National Assembly is putting measures in place to forestall any terrorist attack on the chambers.
A member of the committee had said  "We have this dangerous intelligence report that the National Assembly may be attacked by  terrorists. We are not joking with it. Several steps are being taken but many stakeholders are not cooperating.
Another member of the committee alerted the public on on Wednesday that people  dressed in "funny attire" were entering the premises daily.
This may have prompted the recommendation for arms bearing force for the NA by the committee set up by the Clerk to the National Assembly, Mohammed Sani-Omolori.
He said,  "Unfortunately, they (strange faces) claim to be some lawmakers' constituents, thereby beating security checks and endangering life."
The  Director, Public Affairs of the National Assembly, Yahaya Dan-Zaria, confirmed the development to journalists on Wednesday.
However, he said they  had   plans to  tackle the problem.
"The manner  suspicious people  throng the National Assembly in recent times is worrisome.
"The situation has overstretched the security architecture in the Assembly.
"Many of them if confronted at the gates are quick to  claim being constituents of one lawmaker or another."
Meanwhile, the  12-man  committee headed by the sergeant-at-arms, Brig Gen Mohammed Danwalis (retd.) recommended that  banks and other business outfits whose operations were  neither incidental nor complementary to the functions of the National Assembly should be rationalised.
It also recommended that the leadership of the Senate and the House of Representatives should prevail on legislators to submit themselves to security checks, especially a the point of entry into the National Assembly:
It urged the management  to advise security chiefs to desist from bearing arms within the premises.
It also recommended that n the long-run prayer houses within the White House should be relocated.