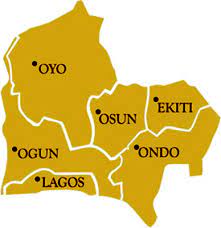 South West produce N650b of Nigeria's N1tn  6 months VAT
By Kehinde Alo
The South West States produced some N650b of the total Values Added Tax, (VAT) raised in the entire country in six months.  Lagos, according to Irohinoodua analysis of the reports from the Nigerian Bureau of Statistics, produced the lion share followed by Ogun State. Between 60 to 70 percent of VAT in Nigeria is generated by Lagos State and the remaining five South West States.
VAT or Value Added Tax is the tax which the Federal Government leveled on sales of goods and services to clients which are usually paid by producers of goods and services which are then transferred on consumers who by such goods and services.
The NBC report says the Sectorial distribution of the Value Added Ta9bn tax for the first quarter of 2021 sum up at N512.25bn representing an increase from the previous year which was N496.3.