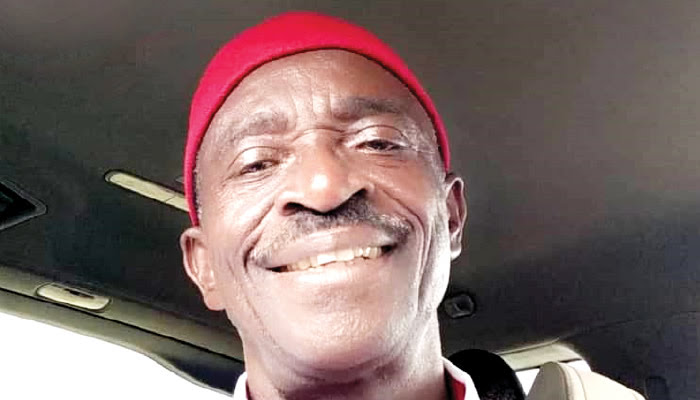 SIT-AT-HOMES: THOSE WHO CAN'T LISTEN CAN'T BE LISTENED TO.
Sit-At-Homes: Those who can't listen can't be  listened to
Comrade Prof Obasi Igwe.
After series of arguments and counters, the IPOB leadership through their Emma Powerful finally cancelled the sit-at-homes, Anambra elections peacefully held, and one solid proof has once again been given to the world that the culturally trading Igbo are neither violent nor source of the Unknown Gunmen, that IPOB is not a terrorist organization, and that Mazi Nnamdi Kanu their leader as well as other political prisoners that have filled Nigeria's jails since 2015 should be released unconditionally – and rehabilitated.
Anyone opposed to the end of the sit-at-homes is a declared enemy of the Igbo and an unkind human being* towards the thousands of Igbo youths already murdered, kidnapped, thrown into rivers, buried alive, being chained and tortured in various dungeons with no one remembering or speaking for them, forcefully married and converted without their consent, etc, all of them lost to their parents and communities, and being perpetrated by those racing to the coast because they "own" Nigeria and see the Igbo and Benue as the only breach in the contiguous chain. We are not so naive to imagine that ending the sit-at-homes, IPOB proving their innocence, or anyone pleading for peace will automatically end the killings of the Igbo or Easterners, so long as they have the oil and other wealth, are a breach to the contiguity, and never welcoming any idea of Fulanization, forced islamism, and all its taquiyyas: ports/airfields concessions, water resources, RUGA, cattle routes, grazing areas, occupations and killings of AK-47 terrorists, and so on and so forth.
These evils being imposed on Nigerians, with the Igbo receiving the brunt of them all are heartbreaking to say the least, but our only argument: *don't once again allow yourself to be lured into anger like after Aburi* because you have neither the corresponding weapons, you have no world power support, and you're not sure if the same Nigerians "equally suffering" with you won't betray and rally behind to fight against you in the event of a major conflict. This time they won't end with killing 3 to 4 millions.
The advice remains: *never ever go it alone like before*; if Nigerians like enslavement as it aseems that some wouldn't mind, let it be, while the Igbo should be ruminant; if they don't like slavery let them start and lead the resistance and the Igbo shall be joiners.
Businesses have been destroyed, poverty escalated, customers diverted, and the long existing cruel objective of replicating the Northern anomie in the East has been realized. The chaos staged in Igbo land has been laid bare, and it's time the Igbo think seriously like other ethnc nationalities are doing.
WHERE ARE THEY?
The councillors at the grassroots, House of Assembly members, Governors, Federal House Representatives and Senators, High Chiefs, Low Chiefs, intelligentsia, business elites, religious leaders and men of God: question to you all: the IPOB has openly and unequivocally ended the sit-at-homes, today is Monday, November 08, 2021, *why are the markets still not opened?* Why no broadcasts that people should come out and go about their normal businesses?
If there are no Ebubeagu, are there no more village vigilantes, market gates and securities, etc? Now that elections have been held 100% peacefully in Anambra and many now understand the whole scheme called Unknown Gunmen, can't towns and communities make arrangements and come out like the Igbo and restart their businesses? Yes, preparatory to these goings-on people were disarmed to render them incapable of self-protection.
So, markets must forever be closed and Igbo masses must in perpetuity live in fear of Unknown Gunmen with no local level mechanisms to capture and expose them? One bomber was captured at Afikpo, more than 400 arrested in Imo we were told; scores arrested headed a the South, etc. Can't the efforts go on while people go back to at least half normal life?
The IPOB should be thanked for permanently cancelling the sit-at-homes. Self-determination is legitimate both in international law and in domestic constitutions, but a situation might demand *two steps forward and one step backwards* in the hope that a proper restructuring of the country might correct the several injustices and assuage most of the people's grievances.