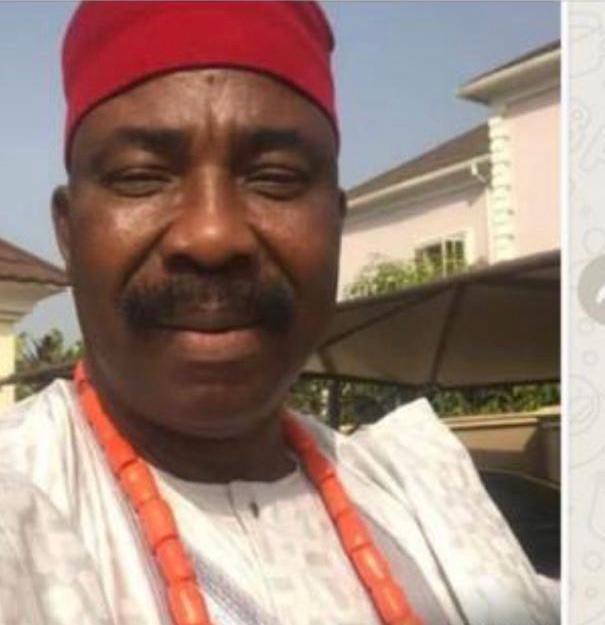 Shame of a country: Aduba's kidnappers wore his wedding ring
By Bode Olofinmoye
Armed men that kidnapped the United States, (US) based professional wore his wedding ring after he had been brutally murdered.
Sources told Irohinoodua that the kidnappers who had collected N10million from his relations had killed him even before the ransom was paid.
He was said to have been shot when he collapsed borne out of fatigue after a long walk imposed in him by his abductors.
His childhood friend,
Joe Kadiri-Akhigbe said four armed herdsmen responsible for his murder have been arrested and one of them killed by the police. He said one of them wore Abuda's wedding ring.
Prince Eloniyo Dennis Abuda was found dead by a police team led by Philip Ogbadu.
The diseased was the President of Fugar America Foundation. He was based in Atlanta, United States and had visited home for holidays.
He was kidnapped with his wife and two family members along Benin-Auchi road. He was on hia way from Fugar, his ancestral home to Lagos where he was billed to fly back to the United States.
A childhood friend of the diseased, Joe Kadiri-Akhigbe wrote "this is my childhood friend. His name is Dennis Abuda.
We went to US when we were teenagers and got our education and raised our families."
He said Abuda came to Nigeria early December to spend Christmas and New Year with us and his extended family.
"On Monday, 01 February 2021, he was kidnapped on his way to Lagos to catch a return flight to Atlanta. Ransomed was paid.
We recovered his body this afternoon. Four Fulani herdsmen were captured and one killed by police."
He wrote "Do you know one of the kidnappers was wearing Dennis's wedding ring? Let us fight the devil among us and not whitewash the indefensible."