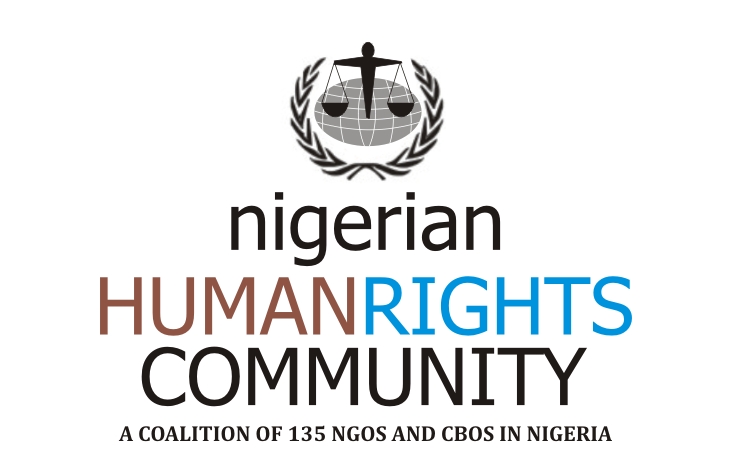 Press Statement
Rights groups to monitor Ekiti Local Govt Election
A coalition of several human rights groups have concluded plans to monitor the local government election in Ekiti State scheduled for Saturday, December 04.
The election is to elect Chairmen and Counsellors at the third tier of Government.
In a statement on Friday, the Nigerian Human Rights Comminity said it will deploy some 245 election observers across the 16 local government areas and the newly created Local Government Development Areas. The monitors will be led by Local Government coordinators who will move from one community to the other for effective coordination of the monitoring process to provide a third party based approach that will enrich the feedback mechanism necessary for democratic growth.
The statement signed by the South West Coordinator Tope Adeleye and the Assistant General Secretary, Mrs Catherine Iroanya on behalf of the Nigerian Human Rights Community, (NHRC) said the monitoring of the election will strengthen the democratic process and enable stakeholders to comprehend the strength, weaknesses and opportunities associated with elections at the grassroots.
The group said each monitor will present reports on the election taking special interests in public participation and community assessment of the entire electoral process.
The NHRC said local government remain a critical tier of Government being the natural habitat of 80 percent of Nigerians.
"We are going to deploy 250 observers. Each will compile reports from polling units. The monitors will focus on the content, quality and quantity of the local government election and its adherence to best global practices" the group said.
He said the monitors will be given a half day training to enable them understand the importance of their tasks.
The NHRC said the group, which is a coalition of over 100 civil society and community-based groups spread across the country, will will compile reports that will contain observations and recommendations that will be made available to all the stakeholders including the political parties, State Independent Electoral Commission, (SIEC), security operatives, Community leaders, the Independent National Electoral Commission, (INEC) and the International and Regional institutional Communities.
He said the monitors will also conduct interviews with voters and non voters to enable the NHRC have a better understanding of the inclusion of locals especially youths and women in the Democratic processes in Ekiti State.
The NHRC was established in 2003