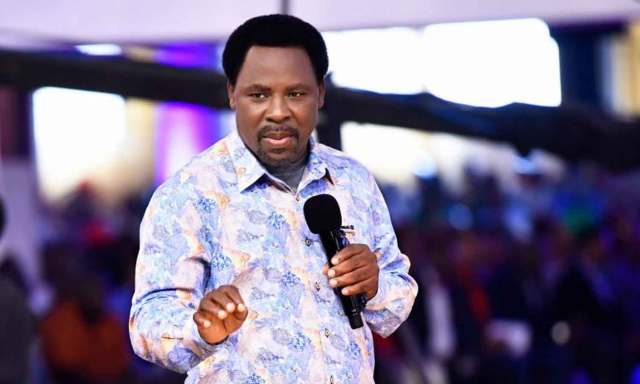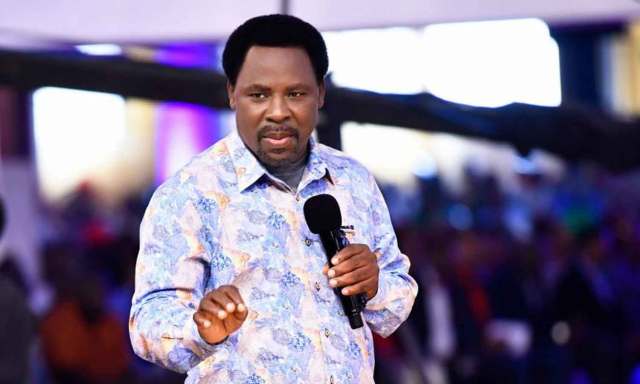 By Tobi Olumide
The President of Southern Sudan has described Nigerian-born Prophet, Pastor Temitope Balogun Joshua as a true man of God whose life is dedicated to human salvation. Irohinoodua monitored the visit.
South Sudan President, Salva Kiir Mayardit told a huge crowd of faithful that came to welcome Pastor Joshua that the Prophet was a blessing to the human race.
Prophet Joshua was invited by the President of Southern Sudan for a state visit. Earlier he had sent a strong delegation led by the country's Vice President to meet Pastor Joshua in Nigeria. The Pastor's visit further energized the Southern Sudanese leadership following his prediction of a failed coup attempt in Southern Sudan. The prediction came to pass. A source close to Irohinoodua hinted that Pastor Joshua later had a closed door meeting with the Sudanese President.
Pastor Joshua told the congregation "As I traveled the world I have discovered that people from South Sudan are all over the world. There is no country on this earth you will not find South Sudanese. They are intelligent, hardworking ambitious people. Our leaders should overcome their divisions and allow them to come back to develop their fatherland," he added.
He said further "Thank you very much for welcoming me. He who honours a prophet because is a prophet receives the reward of a prophet. Thank you for honouring me. I'm here to deliver God's message. I pray that God gives all the political stakeholders in this country the discretion that will guard their hearts to obey this message, in Jesus name."
As a prophet, I need to be specific-that is, I should not say what God has not said. Yes, this is the voice of God. Time has come. Seven times, I have been invited to this country, but each time I received an invitation, I would ask God and the Lord would say, 'No'. But this time, the Lord said, "Yes"
According to Pastor Joshua. "Time has come to put our differences behind us. Who can fight with the Lord? Time has come for us to put our differences behind us in this youngest nation in the world. If I'm a prophet, this will not go without fulfilment."