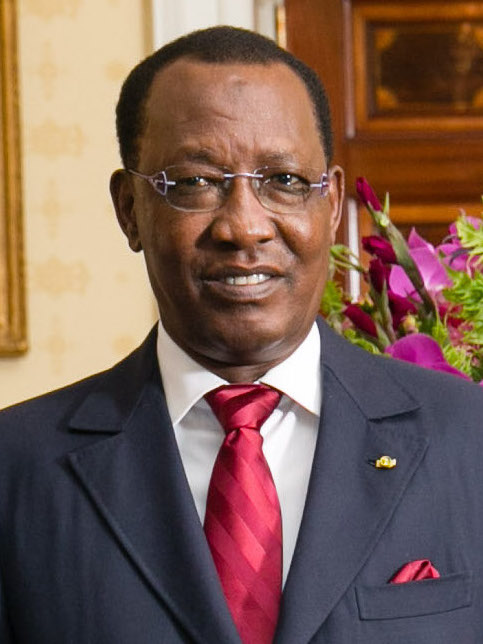 President Idriss Deby of Chad die in battle with Rebels
By Mikhail Alao, Maiduguri
The President of Chad, Nigeria's neigbouring county has been killed
Idris Deby who once led guerrilla rebellion that shot him to power was shot while leading Chadian fighters against armed rebels.
Irohinoodua correspondent in Maiduguri heard that Deby, who won a 6th term on Monday died following the injuries he sustained while personally defending his country against armed rebels
Deby, 68-year-old son of a herder remains one of Chadian most powerful leaders having ruled the country for 30 years.
Sources said Deby will be succeeded by his son, a General in the Chadian Army.
Army authorities said Deby had visited the frontline on Monday where he took over the battle to fight against armed groups in the Northern part of the country.
Deby, 68, "has just breathed his last defending the sovereign nation on the battlefield" over army spokesman General Azem Bermandoa Agouna said in a statement read out on state television.
Deby had won re-election. He postponed his victory speech to the country by visiting Chadian soldiers battling rebels, according to his campaign manager.
Aljazeera TV said the rebel group Front for Change and Concord in Chad (FACT), which is based across the northern frontier with Libya, attacked a border post in the provinces of Tibesti and Kanem on election day and then advanced hundreds of kilometres south.
But it suffered a setback over the weekend.
Chad's military spokesman Agouna told the Reuters news agency that army troops killed more than 300 fighters and captured 150 on Saturday in Kanem province, around 300 kilometres (185 miles) from the capital Ndjamena.
Five government soldiers were killed and 36 were injured, he said.
Promise of bring peace and security
Deby was a herder's son from the Zaghawa ethnic group who took the classic path to power through the army, and relished the military culture.
His latest election victory had never been in doubt, with a divided opposition, boycott calls, and a campaign in which demonstrations were banned or dispersed.
Deby had campaigned on a promise of bringing peace and security to the region, but his pledges were undermined by the rebel incursion.
The government had sought on Monday to assure concerned residents that the offensive was over.
There had been panic in some areas of Ndjamena on Monday after tanks were deployed along the city's main roads, an AFP journalist reported. The tanks were later withdrawn apart from a perimeter around the president's office, which is under heavy security during normal times.
"The establishment of a security deployment in certain areas of the capital seems to have been misunderstood," government spokesman Cherif Mahamat Zene had said on Twitter on Monday.
"There is no particular threat to fear."
However, the US embassy in Ndjamena had on Saturday ordered non-essential personnel to leave the country, warning of possible violence in the capital. Britain also urged its nationals to leave.