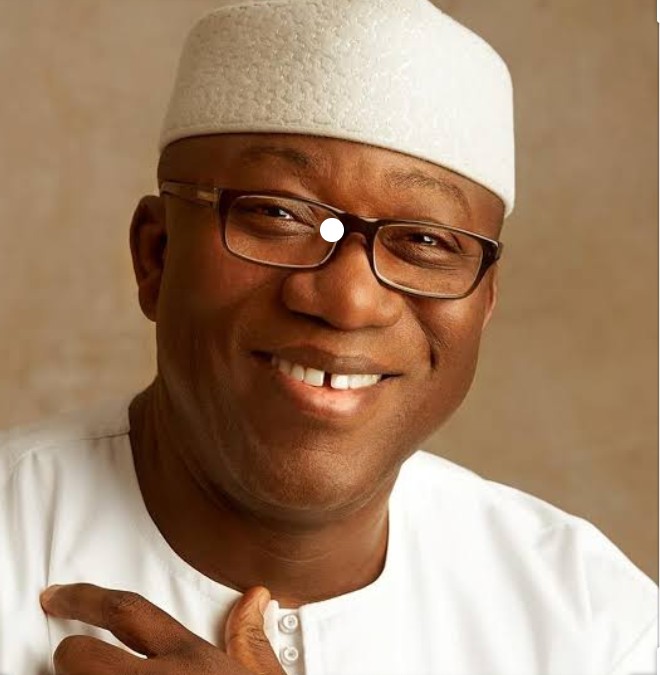 Pension reform: Fayemi means well for workers, says group
By Akin Agbebi
The Governor of Ekiti State, Dr Kayode Fayemi means well for pensioners in Ekiti state, a socio-cultural group has said.
A group, Ekiti Solidarity Movement, said the pensioners should reflect on the new policy which is in their best interest.
The group said if the pensioners are adamont, Fayemi should revert to the old pensions scheme for the state's retired workers.
The group said the advice becomes imperative on the heels of accusations and abuses hurled at the governor over government's plan to involve an insurance company in the payment of pensions in the state.
The government had reasoned that instead of retired workers not getting their entitlements over paucity of funds till they die, an insurance firm could be coopted into the scheme to ensure prompt payment for beneficial purposes while alive instead of receiving nothing until they die.
In a statement by the 'Coordinator, Akinola Ayodele made available to Irohinoodua, the group regretted that instead of the retired workers to appreciate governnent's good gesture, some retired workers gathered on Wednesday in Ado-Ekiti to hurl abuses against the governor.
The group condemned the action of the retired people for their "uncharitable and ungrateful conduct", regretting that they had turned their benefactor to enemy.
The group urged the governor to revert to the old system of N10m monthly payment that he can conveniently pay to avoid being called names for his good gesture to retired workers.
He explained: "The last administration was paying N10m monthly as pensions, but for several months, the pensioners might not get their pay.
"But when Fayemi won his election, he increased it from N10m to N100m monthly and pensioners were happy for it and he was paying regularly.
"Unfortunately, coronavirus pandemic threatened payment and and so an insurance firm was involved to provide cover for the pensioners through promisory notes that will mature in two years to enable them receive their money in bulk.
"Those who cannot wait for two years will get their money instantly, but they will pay 20% percent to the insurance firm for receiving their money when the promisory notes are not yet matured.
"Those who can wait for two years for promisory notes to mature will not pay one kobo to the insurance company.
"By this arrangement, interested pensioners will register with the insurance firm. This was applauded by the pensioners until the opposition infiltrated their ranks to instigate them against the governor.
"Our advice is for the governor to revert to payment of N10m per month instead of trying to help retired people in their predicament but all he gets are insults."