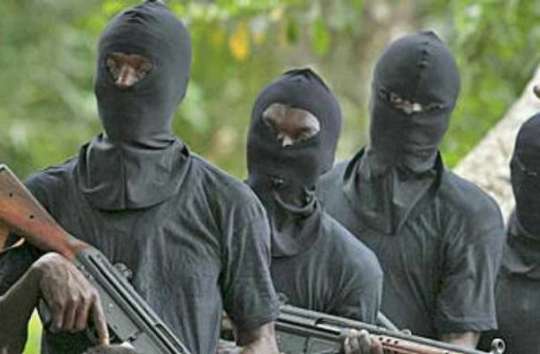 Pay N20m cash or we attack you, robbers write Osun community
By Olutade Aliu
Armed robbers have asked a community in Osun State to make a deposit of Twenty Million Naira Only, (N20m) or face the consequence of attacks and deaths.
The robbers addressed their letter to all the residents of Olofa Estate, Ofatedo, Osun State asking them to pay the money or  be attacked. The robbers promise to kill the security guards and the residents unless the N20m cash is paid to them.
They urged the residents to pay the money to the Chairman of the Estate promising they would arrange how to pick the money.
The letter made available to Irohinoodua stated "This is to inform you all that we are thieves coming to this community. We won't spare any house or else you contribute a sum of N20m and keep it with the Chairman. We will only visit and take the money from him. We will kill all your watchmen if they try to stop us. We are coming with full force."
An official in the estate who does not wish to be named said it was the first time the residents were receiving such a letter. He said "This is the first time we have received any letter like this. It has caused panic. We have reported to the security operatives. We hope something will be done."
The Commander, Amotekun in Osun State, Comrade Amitolu Shittu said his command is aware of the case and that necessary measures will be take to forestall the attack. Our correspondent in Osun was informed that detectives have already started working on the source of the letter with the hope of tracking the masterminds.