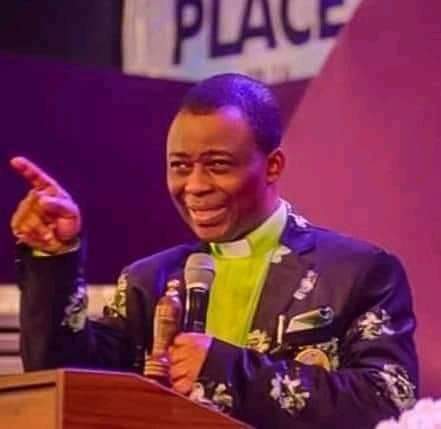 Pastor Olukoya: London Court slams £98,000 fine on blogger
By Aisha Abass
Founder of Mountain of Fire and Miracles Ministry International, Pastor Daniel Olukoya and his wife Folashade are to receive the sum of £98,000 from a blogger who had maligned them
Ms Maureen Badejo was asked to pay for fine of £65,000 to the clergy man and another £35,000 to Folashade for defamation.
The High Court of Justice, Queen's Bench Division, United Kingdom said the blogger erred. The court also ruled that the blogger should begin the publication of the judgment in the social media.
Th Founder of Mountain of Fire and Miracles Ministries International, Dr Daniel Olukoya, and his wife, Folashade.
Olukoya had approached the court to seek redress following publications by the blogger considered as malicious by the couple.
The court ordered the blogger to pay the cleric and his wife £65,000 and £35,000 damages.
On Monday, Hon. Mrs Justice Tipples, ruled that the blogger should run the publications of the judgment against her beginning from Thursday this week.
The court said Badejo must publish the summary judgment on five social media accounts disobedience of which may earn her imprisonment.
The court ordered that Badejo must publicise the judgment on her YouTube channel MaureenBadejosBlog TV" and the Facebook page of her TV Global Interdenominational Outreach, UK.
The blogger was ordered to run the judgment for 10 days.
"It is therefore appropriate for the defendant to publish a summary of the judgment to the audience following those accounts, and also on Gio TV's website and the other three social media accounts that she agreed to publish on in her version of the draft order. If you disobey the order at paragraph two below, you may be found guilty of contempt of court and you may be sent to prison or fined or your assets may be seized."