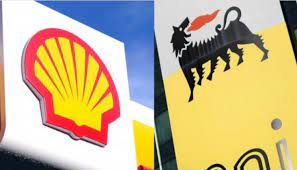 OPL 245 prosecutors in trouble as Italy probes possible graft offer to influence justice
By Akintole Ojo
Prosecutors in Italy who investigated the OPL 245 scam are to be probed for possible collaboration with the accused oil giants and some Nigerian officials.
Two oil giants, Eni and Shell are at the centre of an awful corruption deal that circles the OPL 245 oil bloc in which millions of dollars of public funds were stolen.
Irohinoodua heard that Milan prosecutors Fabio De Pasquale and Sergio Spadaro are to be investigated.
The Italian Justice Ministry in a statement seen in Reuters said
"The ministry has asked the inspectorate to carry out preliminary investigations to correctly reconstruct the facts by acquiring the necessary documents," it said.
Nigerian anti corruption group, Human and Environmental Development Agenda, (HEDA) in collaboration with several international anti graft groups had launched a massive campaign to secure justice for Nigeria.
The Italian Judges set free the accused leading to global outcry.
The HEDA Chairman, Mr Olanrewaju Suraju led the intensive campaign in a complex battle that saw Nigerian officials issuing threats and sponsoring phantom charges against the anti corruption icon whose organisational activities have lifted up the battered image of Nigeria in international circle