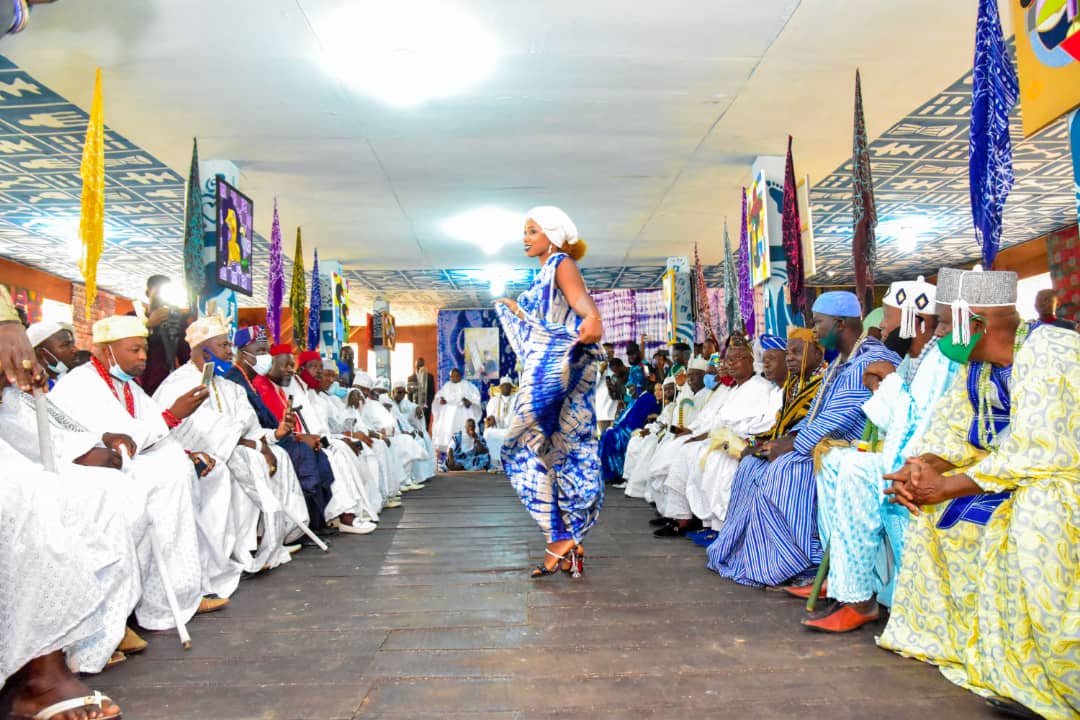 Ooni opens new multi-billion new textile hub
By Abiodun Elumoye
The Arole Oduduwa & Ooni of Ife, Ooni Adeyeye Enitan Ogunwusi Ojaja II, on Monday launched an Adire textile production hub.
The cultural centre was built on a 30,000 square meters of land with a vision to empower the youths through the revival of local fabrics.
While declaring the hub opened within the premises of the Ife Ground Resorts, Ile-Ife, Ooni Ogunwusi revealed that the ancient Adire textile is an agelong tradition of Ife, from where he said it was taken to the Abeokuta by the Egbas and other parts of the world.
A statement made available to Irohinoodua quoted Oono as saying "Our vision is to empower our youths because that is the way to go, if we empower them they won't be interested in protests and other things that might disrupt the system. A lot of them will be productively engaged and I am happy to inform you that we are doing that already.
"We are working with the textile department of the Obafemi Awolowo University, Ile-Ife and other tertiary institutions across the country as well as Yoruba speaking countries like Cuba, Brazil, Venezuela among others.
He said further "This innovation is a clear message to all that lots can be achieved through local technology and intelligence. Look at this whole place, it was built and decorated through local intelligence whole these fine touches were done with local fabrics (Adire).
"This is the beginning and I can assure you that we have mapped out plans to take it across the entire country and beyond." The Ooni said.
Earlier in her address, Co-founder of the textile hub, Princess Ronke Ademiluyi, described the concept as a viable means of youth empowerment, cultural promotion and cultural exchange.
"His Majesty decided that we should launch this production hub during this year's Aje festival because She is about wealth creation and entrepreneurship and textile hub aims to provide a lot of wealth creation opportunities for the local artisans in Ile-Ife who work with us and the hub will enable them to increase their production capacity and generate sustainable involved for themselves.
"Most important, His Majesty will also want the hub up engage in the use of sustainable practices, including researching and using dyes that are not harmful to the environment. He has emphasized that we make use of Elu leaf in Ile-Ife, which is also known as the indigo leaf as this is a resource that is yet to be tapped and can bring wealth creation to the local community." Princess Ademiluyi said.