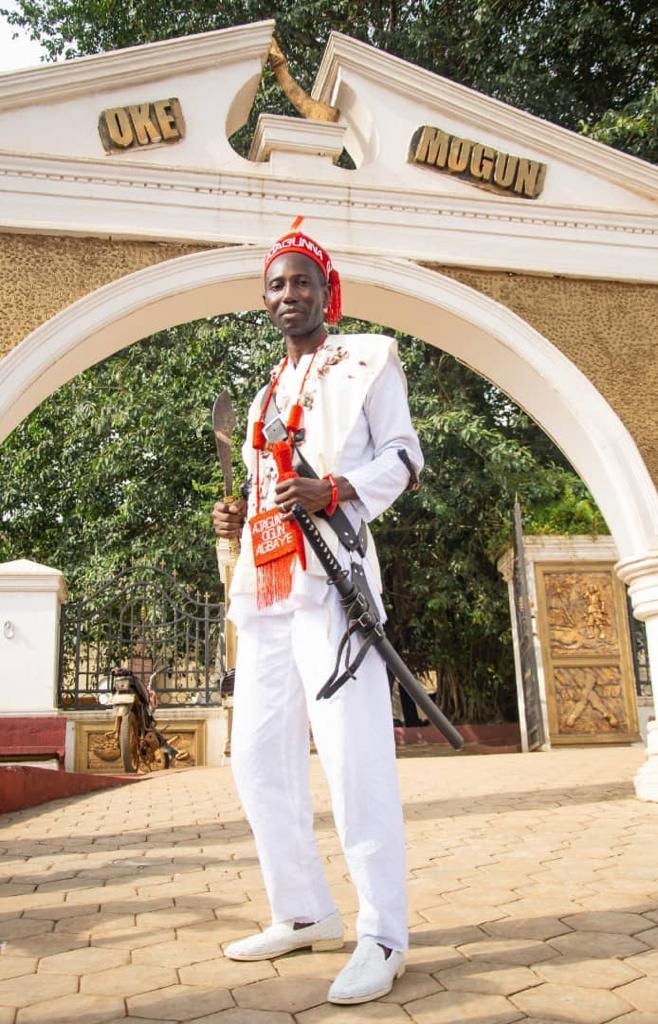 O'oni installs Prof Wande Abimbola-s son, Kola as Yoruba traditional Chief of Army Staff
By Samuel Ogunsona
The Ooni of Ife, His Imperial Majesty Ooni Enitan Adeyeye Ogunwusi has installed a new Ajagunna Agbaye for Yorubaland.
The Ajaguna is the equivalent of the Yoruba Chief of Army Staff. The post has been vacant since 1910.The installation, which customarily take days, began in the third week of August this year..The past of such installation was in 1910.
Kọ́lá Abímbọ́lá who was installed as the Ajagunnà Àgbáyé has a PhD in Philosophy of Science.He also holds LLB in Law, also attended London School of Economics and Political Science, London, United Kingdom.
The Ajagunnà Àgbáyé is an Ògún maestro status traditionally conferred by the Ooni of Ife.
Traditionnally the position is conferred by the Ooni after the recommendation of the Ògún community and the Oṣògún Àdìmúlà of Ifẹ̀.
In time honoured custom, the Ajagunnà is the one the Yorùbá people, as a group and individually, run to in times of crisis for solutions.
The Ajagunnà is expected to lead Yorùbá hunters into battle when just wars need to be fought.
The position of Ajagunnà Àgbàyé has been vacant since 1910. This is not to be confused with the Aare Ona Kakanfo who naturally is expected to work with the Ajagunna when conflict arise.