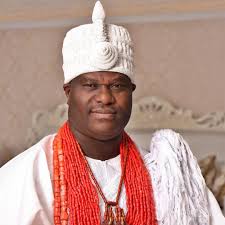 Ooni Caucus: Our Mandate and Mission IN YORUBALAND
By Ooni Caucus
STOP THE FAKE POSTS
In the past several months, there has been in circulation, mainly in the social media, a
purported press release on Yoruba self-determination attributed to the Ooni caucus. The report falsely claimed that the caucus comprises 22 members who were constituted into a committee and charged with the actualisation of Yoruba self-determination.
For the avoidance of doubt, our mission remains:
To support and advise Kabiyesi Oonirisa in the discharge of his royal mandate in furtherance of the institutionalisation of the ancient oodua stool. To extend similar facility and goodwill to the other leading traditional monarchs in Yoruba land.
To serve as bridge builders across the cleavages that have perennially obstruct unity of purpose among the Yoruba people and regularly engage with critical stakeholders
To anticipate and proactively engage with developments within the fraught and fluid context of contemporary Nigeria as it concerns the welfare and well-being of the Yoruba.
Membership comprises
1 Balogun Akin Osuntokun FNAL, FNIIA, MFR
2 Mr Yomi Layinka
3 Ọba Francis Olusho Alao Olugbon of Orile Igbon
4 Akogun Taiwo Lakanu DIG (Rtd)
5 Mr Jimi Agbaje
6 Prince Oyè Oyewumi
7 Mr Sola Lawal
8 HE Toyin Saraki
9 Mrs Arinola Oloko
10 Mrs Dupe Adelaja
11 Ms Debola Oluwagbayi
12 Mr Yemi Candide-Johnson SAN
13 Mr Dele Adesina SAN
14 AIG(Rtd)Tunji Alapini
15 General (Rtd) Muyiwa Okunowo
16 Mr Muyiwa Ige
17 Dr Jimoh Ibrahim
18 Mr Eniola Bello
17 Dr Reuben Abati
18 Mr Femi Alabi
19 Dr Seun Obasanjo
20 Dr Doyjn Okupe
21 Professor Wale Adebanwi
22 Mr Adewale Adeoye
23 Otunba Bímbo Ashiru
24 Mr Leke Adefala
25 Mr Tunde Busari SAN
26 Prince Deremi Sijuade
27 Mr Siji Ogundele
28 Aare Dele Momodu
29 Air Vice Marshall Femi Ayeni (rtd)
30 Ms Buki Akintola
31 HE Governor Gbenga Daniel
32 Mr Tilewa Adebajo
33 Mr Musa Alao Adedayo
34 Mr Olusegun Adekunle