O'odua group receives oil prospecting license
By Saliu Tajudeen
Oodua Investment has now received oil prospecting licence. This is the first time the Oodua group will venture into oil and gas.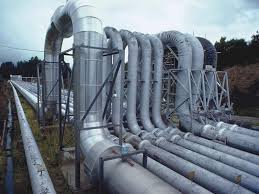 Irohinoodua heard that the licence was handed over to the
Group Chairman of Odu'a Investment Company Limited, Otunba Bimbo Ashiru on Tuesday in Abuja.
The Oodua Investment had sought the oil prospecting licence through its subsidiary company, BITA Marginal Field covered by PPL 249 to Bita Exploration and Production Company Limited
With the green light, Oodua Investment is now at liberty to go into the field of oil and gas which experts said will boost the growing credentials of the conglomerate.
At the event in Abuja were the Deputy Governor of Ondo State, Mr Lucky Aiyedatiwa and other BEPL directors including Barrister Kehinde Ogunwumiju, SAN and Engr Andy Boyo.
They both attended the signing and handing over of the license. The Oodua licence is among the 57 fields recently awarded to new participants in the oil business.
The Nigerian authority raked in N202 .91bn from the 2020 marginal field bid investment.
The Chief Executive Officer, Nigerian Upstream Petroleum Regulatory Commission, Mr Gbenga Komolafe said the bid will create more jobs and boost the country's economy.
He said "Besides, the initiative was also targeted at creating employment opportunities and encouraging increased capacity inflow to the sector."
BEPL is jointly owned by Odu'a Investment Company Limited and Pioneer Global and Resources Limited. The outfit will operate the issued license in the Nigeria Upstream Petroleum sector.
'This is a unique opportunity for Oodua investment. It means the agelong outfit can now compete in the oil and gas international market. This will no doubt improve the Nigerian economy" an official do does not wish to be named told Irohinoodua.
Lagos, Ondo and Itsekiri in Delta State currently produce some 25 percent of Nigerian oil output.