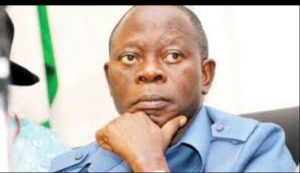 Oodua Board gets new Chairman
By Biodun Ayebola
The South West Governors have approved the appointment of a new Chairman for Oodua investment
Irohinoodua was informed this everning that the Governors of Lagos, Ogun, Oyo, Osun, Ekiti and Ondo appointed Dr Segun Aina a former banker as the the new Chairman of Oodua Group of companies.
He was inaugurated this evening by the Governors of the owner states.
Irohinoodua was informed that he was inagurated with Mr Bimbo Ashiru who now represents Ogun as a Director of O'odua Group.
Chief Segun Ojo was retained to represent Ondo State. The governors were said to have passed a vote of confidence on the Group Managing director of the company, Mr Wale Raji who hails from Ogun State.