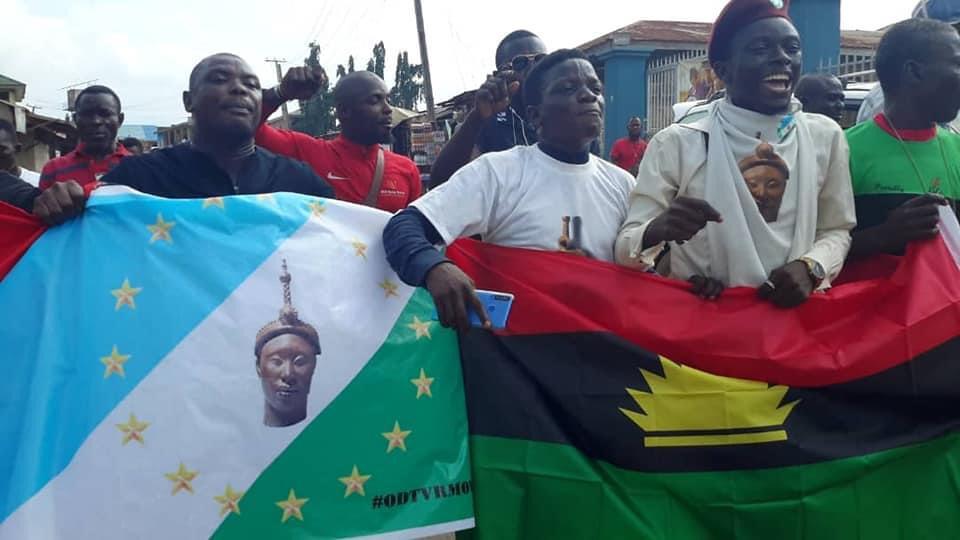 O'odua, Biafra to address United Nations General Assembly September 14
By Bidemi Oke
Come September 14, the United Nations General Assembly will host  leaders of Yoruba and Igbo self determination groups.
The two nations are expected to address the United Nations General Assembly in what the leaders of the group said was a significant development. The Yoruba Nation will be led by Professor of History, Banji Akintoye who is currently in Benin Republic amidst speculations of his possible arrest by the Nigerian authorities.http://news.irohinodua.org/oodua-biafra-to-…assembly-sept-14
Akintoye who is the most prominent Yoruba self determination leader is expected to speak at the UN General Assembly for 15 minutes. He will be addressing world leaders drawn from some 190 countries across the four continents of the world. Apart from Akintoye and Professor Wale Adeniran representing the Oduduwa, Mr Tony Nnadi will represent Biafra.
About the UN General Assembly
The UN General Assembly (UNGA) is the main policy-making organ of the Organization. Comprising all Member States, it provides a unique forum for multilateral discussion of the full spectrum of international issues covered by the Charter of the United Nations. Each of the 193 Member States of the United Nations has an equal vote. The UNGA also makes key decisions for the UN, including:
appointing the Secretary-General on the recommendation of the Security Council
electing the non-permanent members of the Security Council
approving the UN budget
The Assembly meets in regular sessions from September to December each year, and thereafter as required. It discusses specific issues through dedicated agenda items or sub-items, which lead to the adoption of resolutions.
In the wake of the COVID-19 pandemic, the UN General Assembly has been carrying out its work since 2020 via novel means to guarantee business continuity and mitigate the spread of the disease. UNGA adopted interim measures establishing temporary meetings and decision-making arrangements—UN papers
What Yoruba, Biafra groups plan to do
'What will be happening at the United Nations is that Ilana Omo Oodua under the leadership of Emiritus Professor Banji Akintoye alongside other members of NINAS from the Lower Niger and Middle-Belt of Nigeria will be holding a one million march opposite the United Nations headquarters in New York, United States from 14th to 21st September 2021" Spokesperon of Ilana Omo Oodua, Mrs Maxwell Adeleye said.
According to him "We shall be demanding first and foremost for the abolition of 1999 Constitution of Nigeria which we have shown to be fraud perpetuated against the people of the South and Middle Belt of Nigeria, given that the people did not make it."