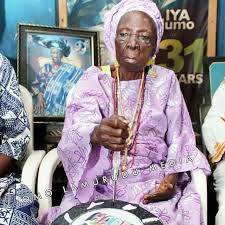 One of Yoruba oldest women who oversees Olumo Rock dies at 137 years
By Samuel Ogunsona
One of the oldest women in the world, Mrs Sinatu Sanni has died. She is of Yoruba extraction in the South West of Nigeria.
She was the goddess of the historic Olumo Rock located in Abeokuta, the Ogun State capital.
Olumo rock is timeless but provided a military fortress for Egba warriors of the early 18th century.
Associated with the rock were a lot of mysteries, myth and charm. The rock draws millions of tourists all year round administered by Iya Olumo who had seen no fewer that five Alake of Egbaland ascend and descend their throne.
She died at 137 years. She would have been 138 years in August this year. She is said to be one of the oldest women in the world.
By the standard of her age, she was in good health until she passed into the great beyond on Wednesday, Irohinoodua was told.
She is expected to be buried according to ancient tradition.
"She represented the epitome of Yoruba history. She was a unique women sustained by Yoruba values and traditional beliefs spanning more than a century" Kola Olayemi, one of her associates told Irohinoodua in Abeokuta on Thursday, a day after Iya Olumo died in her Itoko residence
She had lived in a cave located at the Olumo rock for close to a century and was always at hand to guide tourists through the ancient and traditional aerodrome.