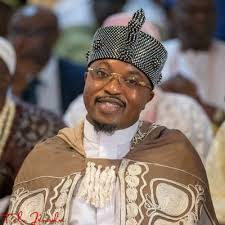 NEWSBREAK: Oluwo Beats Up Fellow Oba In Bloody Encounter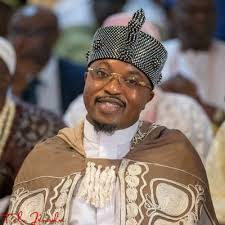 By Samuel Ogunsona
The Oluwo of Iwo, Oba Adewale Akanbi this morning physically assaulted a fellow traditional ruler in Osun state. The Oluwo attacked Agbowu of Ogbaagba, Oba Dikrullahi Akinropo in a violent assault that left Oba Akinrope bleeding from his nose and eyes
Our correspondent who witnessed the brawl reported that Oluwo surged in rage attacking the fellow Oba in a peace meeting slated for Osogbo.
The disgraceful incidence took place in the presence of the representatives of the Inspector General of Police, (IG) Mohammed Adamu.
"Blood was flowing from Agbowu's face and head. Oluwo battered his face in a very violent manner. Efforts to restrain the Oluwo proved abortive" a source at the event told Irohinoodua.
 Another source said the assaulted Oba "was attacked with blows on the face and head by Oluwo of Iwo, Oba Adewale Akanbi.
The source said Oluwo further boasted that he would "wresle Oba Akinropo to the ground"
The AIG had convened  the peace meeting between Oluwo and the other Obas following a brawl that earlier led to the arrest of some Obas by the Oluwo.
The police latter invited Oba Akinropo to make a statement.Our reporter heard that the assaulted Oba has been taken to tje hospital for treatment