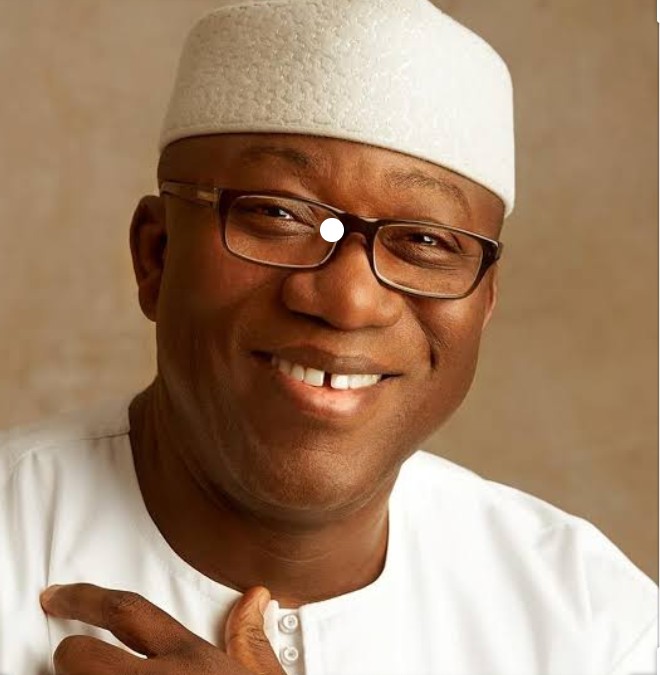 Oduduwa Republic: Agitation product of frustration, says Fayemi
By Abike Idowu
The Governor of Ekiti State, Dr Kayode Fayemi has said that the agitation for secession by some Yoruba people reflects the deep frustration born out of decades of injustice in Nigeria, a scourge many believe cannot be resolved in a jiffy. He urged Nigerians to persevere adding that his hope for a better future is unshaken. He said the All Progressives Congress, (APC) understands the importance of devolution of power as one of the ways of tackling the fears of the people adding that the party will meet the expectations of many Nigerians at the fullness of time.
Fayemi came out of the long, bloody campaign against dictatorship rule and was responsible, in part, for reaching out to the diplomatic communities in the effort to salvage Nigeria from military rule, a cause that earned in a place in the wanted list of the former totalitarian regime.
Fayemi said in any society, 'you're bound to find a whole range of responses. Some rational, some irrational, some that speak to the fears of the people, some opportunistic and harebound. There is no question that some of the reactions we've seen will fall into all of those categories'
Fayemi said he believes Nigeria will overcome her challenges. Those calling for secession, he said, are doing so out of frustration.
The Governor said further 'I have gone on record to say that I have unfailing optimism that in spite of all our challenges, this country will triumph and we'll survive the current challenges. We as leaders must focus on the goal of protecting lives and property and focus on safety and security as the primary responsibility that we have.
He said 'The people who are talking of secession, frankly, I don't think that is the solution to the Nigerian predicament right now. In matters of economic development, we may need to begin to look at other ways of managing diversity and differences in our country and that devolution of power is an idea whose time has come.'