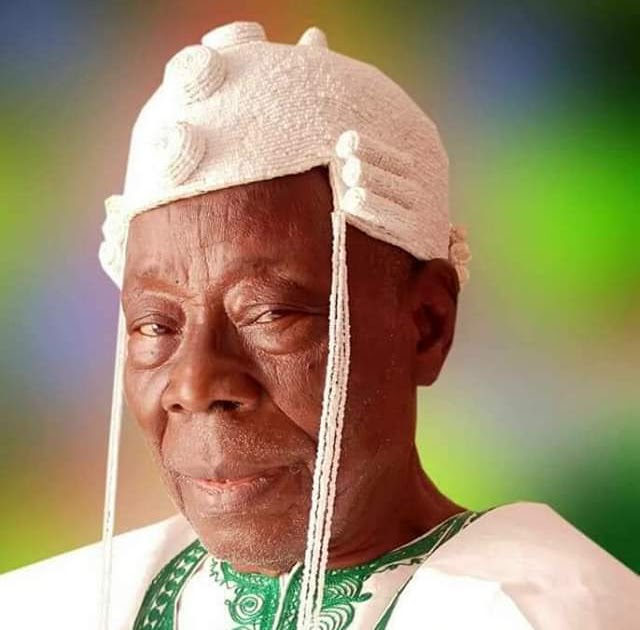 Oba of Jebba rejects plan to impose Sariki on ancient Yoruba town
By Samuel Ogunsona
The traditional ruler of Jebba, Kwara State His Royal Majesty, Oba Alabi Adebara has rejected plans to impose a Fulani traditional ruler on the ancient town.
One Mallam Nasiru Sarki has been nominated by the Ilorin Emirate as the new Sariki Jebba. His coronation has been slated for Friday, July 2 this year.
Sources told Irohinoodua that His Royal Highness, Alhaji Dr. Ibrahim Sulugambari, the Emir of Ilorin made the appointment
The Emir of Ilorin and the Oba of Jebba have locked horns over superiority in Kwara State with the Emir insisting Jebba remains a satellite state of the Ilorin Emirate.
The Oba of Jebba in a statement by his officials made available to Irohinoodua said the imposition is a conscious attempt to cause confusion and forcefull subdue and conquer Jebba, the historic Yoruba town.
He said word 'Sarki Jebba' in Hausa means 'Oba of Jebba' asking where does the said Nasiru derive his authority.
" This is an act of impersonation. Jebba has a traditional ruler who is the Oba of Jebba that has the right to install traditional Chiefs among his subjects in his domain without any recourse to any traditional rulers" he said
Oba Adedera said "What is the business of a revered prominent traditional ruler and Chairman Kwara State Traditional Council of Chiefs in Jebba traditional Chieftaincy title and it's holders?
"Why is Emir of Ilorin always looking for means of undermining the peace and tranquility enjoying by HRM Oba of Jebba and his subjects.?"he asked rhetorically.
He said on what authority does the Emir of Ilorin has to install a Chieftaincy title holder of "Sugaba Hausawan Jebba" under the jurisdiction of Oba of Jebba?
He said already, Jeba has Sarki Hausawan Jebba, Mallam Amuda Serike installed by Oba Adedara.
He said during the past administration of Governor Bukola Saraki and Governor Abdulfatah Ahmed of Kwara State, the Emir of Ilorin had made several inculsion to destabilize the reign of the present Oba of Jebba, HRM Oba of Jebba (Alh) Abdulkadir Alabi Adebara who has been on the throne since 2003. Part of his deeds was to made an attempt in stopping the Oba and his people from attending the Eid-el-Fitri two Rakaat prayers at Jebba Yidi praying ground, which was vehemently rejected by people. Others have to do with instituting a false case against the Oba through the State government in 2006, which the Oba of Jebba won convincingy at the State High Court of Justice on January 29th 2014 presided over by Hon. Justice Hannah Ajayi.
Oba Adebara said the government refused to implement the judgement that stated that "Moro Local Government Area is not under Ilorin Emirates" and that Adebara is the 5th Oba of Jebba and all is entitlement and emoluments as 3rd Class grade Oba be paid to him.
He said that it is most disheartening that even those tyranny government of Bukola Saraki and Abdulfatah Ahmed has gone and the five present government of Governor Abdulrahman Abdulrasaq is yet to take any action on implementing the said judgement. The present government have to do the needful by implementing the 2014 judgement delivered in favour of HRM Oba (Alh) Abdulkadir Alabi Adebara and the 1997 judgement delivered by Hon Justice Ibiwoye exonerating Moro Local Government Area from Ilorin Emirates.
He cautioned the general public and government of Kwara State to be aware of Emir of Ilorin's action of trying to cause disaffection among the Hausa-Fulani Community in Jebba, which eventually if allowed to carry out the turbanning may endanger the peace of Jebba land.