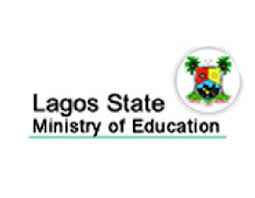 No child'll enter JSS1 before 12 years, says Lagos
By Smuel Ogunsona
Henceforth, no child will be admitted to Junior Secondary School before the child is 12, the Lagos State Government announced on Monday
Any parent that go against the order will pay a fine of between N50,000 to N100,000 naira.
The new instruction was passed on by the Ministry of Education on Monday in a circular sighted by Irohinoodua. But an official of Nigerian Human Rights Community, (NHRC) Mr Taiwo Oluyemo said the decision does not take into consideration global best practices.
Oluyemo said " The LASG's decision is wrong. It will rob gifted students their natural talents..In Lagos we once had a 12 year old who was admitted to the Lagos State University. His name is Abiodun Abati. What the LASG has done is retrogressive."
He said the Govt. should  have ensured every child completes Primary six without double promotion instead of "pegging JSS1 admission to 12 years"
The state government however said the order affects private and public schools in the state.
The circular signed by Mrs. A.A. Adebowale on behalf of the Permanent Secretary, Ministry of Education said under aged admission undermine the spirit of quality education
The LASG stated in the circular "Screening exercise for the transition from primary school to junior secondary school should be strictly adhered to as stated in section 3, sub-section 61, page 22 of Lagos State policy on education."
"Henceforth pupils entering JSS1 must be 12 years old. The implication is that they must leave primary school at 11 years. It would no longer be possible for pupils in primary four or five to jump to JSS1.
"Before the implementation, we intend to meet with the National Association of Proprietors of Private Schools (NAPPS), Association for Formidable Educational Development (AFED) and key stakeholders to sensitise them on the policy. The breach is more from the private schools and we need to carry them along."