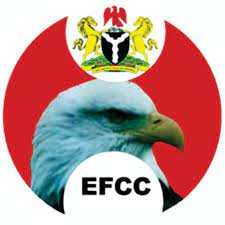 Nigerians lose over N600m to 22-year old forest scammer (Watch Video)
By Musa Kadir
Tens of Nigerians may have lost close to N700m to a 22-year old fraudster who specialises in stealing people's hard earned money through sugar-coated lies
Irohinoodua was informed by competent sources that several Nigerians have been duped by 22-year old Joshua Kayode who runs a rogue cell of young men that specialise in duping Nigerians through forex scam.
Kayode is currently in detention at the EFCC where he has spent over two months due to the chain of charges against him
Forex trade is an international money exchange scheme where participants are expected to make returns of up to 15 percent of their capital every month.
However, the scheme is currently dominated by young men most of who had never worked before but are desperate to dupe unsuspecting Nigerians.
'I lost all my investments to forex. Majority of them are crooks, hardened criminals who rob people of their income. Some of are fetish. They also have collaborators abroad" Hycinth Chima, a former banker told Irohinoodua.
Kayode uses Crutisential Investment Company through which many have fallen victims.
A source said he has collected not less than N600 million from Nigerians that he has pocketed.
He said in Nigeria, forex has become a huge scam adding that most of the criminals target relatives.
An official of the Economic and Financial Crimes Commission, (EFCC) who does not wish to be named said the commission has received several petitions from Nigerians.
"These are very wicked and criminal young men. We are compiling their names. We will burst their network. They will be jailed. Their collaborators abroad who are Nigerians will be brought home to face charges" he said.
He warned Nigerians not to avoid dealing with the forex crooks saying their motive is to steal and cause economic havoc in homes.
In the video the 22-year old suspect is seen reaching out to potential victims
He said in the video "Good day everyone,
My name is Joshua Kayode, I am the CEO of Crutisential Investment company Limited. we are not unmindful of our earlier promise to our investors on the deliverables commencing on the 14th and 26th of April, 2021. But regrettably, we have been affected by diverse distractions which have affected our blueprint and execution, we are committed to your investment which is paramount to us and at this point, we will need your patience than ever before, part of our effort is that we have constituted three teams comprising of legal, internal audit and port folio management to address your quaries on your investment."
Crime investigators told our correspondent that Kayode has invested most of the funds he collected in private estate leaving investors in a state of stupor.