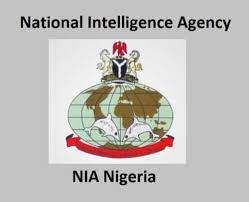 Nigerian intelligence secure N4.87bn to track phone calls, whatsapp messages
By Kudu Ahmed, Abuja
A total of N4.87b has been approved for the Nigerian Intelligence Agency, (NIA) to enable the covert Intelligence group monitor the phone calls of Nigerians. With this initiative, the Nigerian authorities may be able to track even whatsapp messages and zoom meetings, two methods adopted by Nigerians to communicate private messages.
The huge amount was approved by the National Assembly.
President Mohammadu Buhari, Irohinoodua heard had presented the request as part of the N895.8bn supplementary budget given to the National Assembly for approval.
Chairman, Senate Committee on Appropriation, Senator Barau Jibrin, is meant to supervise the procurement for the intelligence group. A source however told Irohinoodua that the project also targets extremist groups involved in kidnapping and rape across the country.
'This project will help tract extremists. Many of them use whazzap and phone calls to coordinate their activities' the top security operative who does not wish to be named told our correspondent. The source said some of the funds have also been earmarked for overseas training of Nigerian undercover agents. Funds approved by the National Assembly also included N17b for the office of the National Security Adviser to complete its counter terrorism centre.