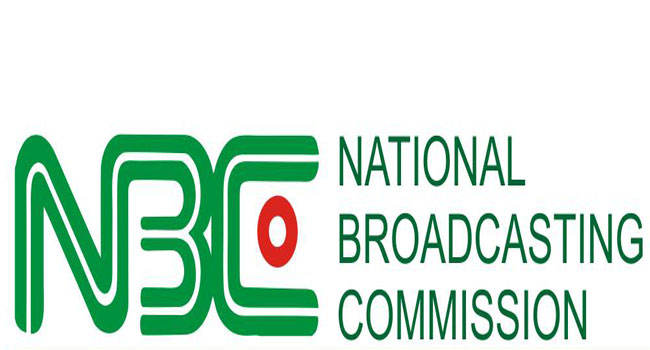 Nigerian Broacasting Commission, (NBC) moves to sanction Channels TV, gives station 24 hours to explain query
By Aisha Abass
The Nigerian Broadcasting Commission, (NBC) has queried Channels TV for his recent interview with the Governor of Benue State, Mr Samuel Ortom
A query issued by NBC and made available to Irohinoodua gave the prime TV station 24 hours to explain why it should not be sanctioned. The query was signed by NBC's Director-General Balarabe Shehu Ilelah.
The NBC query signed by accused Channels TV of violating certain sections of the NBC code.
The commission said the interview with Ortom was inciting and could spur public disorder.
The Channles TV had interviewed the Benue State Governor in its morning programe which held between 8am and 10am on Tuesday.
The NBC said the programme which has as its guest the Governor of Benue said "inciting, divisive and unfair comments which were not thoroughly interrogated by the anchor."
NBC said the interview negates Section 1 10: 4 which states "the broadcaster shall ensure the presenter shall handle it with professionalism and sound judgment to ensure that it does not loose focus or lead to unfair treatment or institution."
The commission also accused Channels of violating the following codes: Section 1 1 1 which states that "No broadcast shall encourage incite crime, lead to public disorder or hate, be repugnant to public feelings or contain offensive reference or organisation alive or dead."
Section 3 3 1(b) which states that "the broadcaster shall ensure that all sides to any issue of public interest are equitably presented for fairness and balance."
Section 3. 3 1(e) which states that "the broadcaster shall not treat any individual or organisation in an unjust and unfair manner"
and that the broadcaster shall ensure that "language likely to encourage or incite to crime or lead to disorder is not broadcast."
Section 3 12 2 which states that "the broadcast shall not transmit a programme that incites or likely to incite to violence among the populace causing mass panic political, social upheaval, security breach and general social disorder."