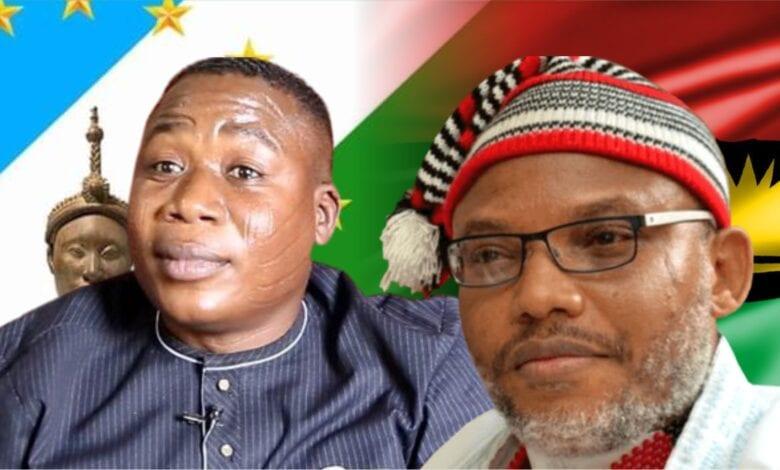 Newsbreak: Yoruba, Igbo plan joint mass rally at UN New York headquarters, Washington
By Ayo Adamonlekun, New York
Beginning from September 14, mass rallies will be launched at the New York United Nations, (UN) headquarters and Washington, the seat of power in the United States by agitators for Yoruba and Igbo nations, Irohinoodua was informed on Thursday.
The rallies are expected to last days, drawing the attention of the international community to the plight of Yoruba and Igbo people in Nigeria and their demand for self determination.
The joint protest is the first to be planned by the two ethnic groups who in the past were noted for rivalry.
In the past few years, Nigeria has been hit by a season of self determination groups, all seeking a separate state from a country created in 1914 by the British but whose successive leaders have failed to create acceptable national character and philosophy.
With a population of 200 million people, the Yoruba and the Igbo who live in the Southern tropical forests in recent years have been demanding for self determination, but this is the first time the two ethnic groups will come up with a joint front. In 1970, the country witnessed a major threat to its sovereignty when the Igbo demanded for Biafra, a gory scenario that left some one million dead after a 30-month bitter civil war.
The country's President, Mohammadu Buhari has accused those demanding for a break-up of the country as shortsighted promising that his regime will defend the sovereignty of the country. The country's Information Minister, Alhaji Lai Mohammed has continuously insisted that separatists have no solution to the country's problems.
The Yoruba-Igbo rallies will hold on Thursday September 30, Friday October 1 and Saturday October 2. Designated venues apart from the UN Headquarters are the British Embassy, located at 3100, Massachusetts Avenue, North West of Washington, the White House and Capitol Hill where the US Senate is located.
Earlier on September 14, the proponents of Oduduwa Nation will hold a separate rally ahead of the joint rally.
"We want to draw the international community to our plight. This joint rally is the first in a series of collaboration we are putting in place between the Yoruba and Igbo. We are ready to work together to achieve the aspirations of our long suffering people", Oluwole Adigun one of the organizers told Irohinoodua on Thursday.
The organizers want the rally to coincide with the Summit of the United Nations General Assembly scheduled for the same UN headquarters in September. Our correspondent heard that while the Yoruba rally is slated for September 14 and 15, the joint Igbo-Yoruba rally will begin on September 30 ahead of Nigerian independence Anniversary and end on Saturday, October 2.
Last year, the two held a similar joint rally in South Africa which drew a huge crowd. The joint Yoruba-Igbo rally will be led by Ilana Omo O'odua led by Professor of History, Banji Akintoye, Sheik Abdul Raheem Aduanigba, Chief Imam of Yorubaland, Secretary of the planning Committee, Tajudeen Jamiu, Chairman for Yoruba Diaspora Mega Rally,  Prophet Ayodele Ologunloluwa, Solomon Adelaja and Alhaji Nunu Banjo, while the Igbo groups will be led by IPOB Eastern Region Coordinator,  Oliver Obi, IPOB Central Region Coordinator, Ndubuisi Ejiasi