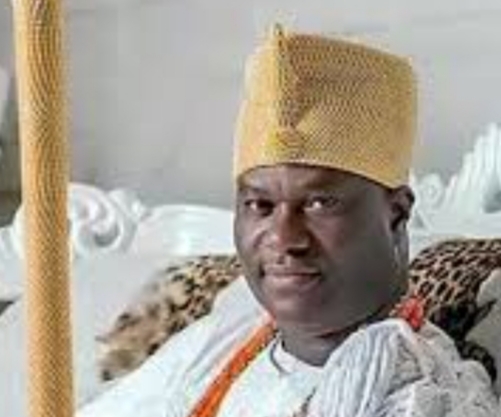 Newsbreak: Unknown gunmen strike in Modakeke again, kill five
Group suspects fifth columnists
By Ajayi Alao
Five more people of Modakeke origin have been killed by unknown persons. The incidence took place in Alapata, Torro area of Modakeke in the early hours of today (Sunday.)
Reliable sources told Irohinoodua that armed men invaded the Modakele community and rained bullets on the innocent people. The armed men escaped without any arrests made by the police.
"What has happened is worrisome. The five people were killed on Sunday morning. There was no provocation. This was clearly a case of aggression not only against Modakeke but also against Ile Ife. We have been living in peace for many years. There is no justification for this violent attack on Modakeke," Musliu Ayobami an indigene of Modakeke told Irohinoodua on Sunday.
Speaking on the incidence, leader of Vigilante at Ile Ife, Mr Victor Agunbiade said the attackers appeared to be well trained.
"This is a clear message to instigate violence between Ife and Modakeke. We are not going to allow this to happen. The attackers killed five more people, the second time in two weeks. We are no fools. Some people are working hard to cause internal division among Yoruba people. Their strategy is to set Ife and Modakeke against each other again. We wont allow this. We are going to work hard to prevent any violence among the children of Oduduwa" Agunbiade told Irohinoodua.
He said Ife youths will meet today (Sunday) with the hope of organising a meeting between Ife and Modakeke youths in order to come out with a common position. Agunbiadd expressed deep concern that the security operatives have not succeeded in arresting those who killed five people in Modakeke two weeks ago.
An aide of the Ooni of Ife, His Imperial Majesty, Ooni Enitan Adeyeye Ogunwusi told Irohonoodua that Ife people are suspecting a fifth columnist behind the attacks. He said before the attack on Modakeke two weeks ago, some gun men had attacked Ile-Ife two months ago and that Ife youths were suspecting Modakeke whereas investigations indicated that no person of Modakeke origin was involved. He said the two out of the five people killed in Modakeke two weeks ago were found to be of Ife origin fuelling the perspective that the killers were instigated to cause a major crisis between Ife and Modakeke with the prospect of engulfing the entire South West.The source said Ooni is in touch with Modakeke leaders and that both are working hard to stem possible conflict