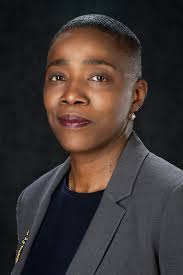 Newsbreak: United States appoints Nigerian to lead largest health Insurance Company worth $400b
The 1983 graduate of University of Ibadan will oversee 340,000 skilled medical workers
By Abraham Ariyo
A Nigerian Margaret-Mary Wilson has been appointed as the UnitedHealth Group Chief Medical Officer. The appointment takes immediate effect.
UnitedHealth Group is the largest health insurance company in the United States by net premiums, with market capitalization of over $400.7 billion.
A statement made available to Irohinoodia indicated that Dr. Wilson will oversee over 340,000 skilled medical experts, and will lead the company's clinical innovations, focusing particularly on improving health equity.
Dr. Wilson was admitted to the first and the best Medical School in West Africa, The College of Medicine, University of Ibadan, Nigeria in 1977 and graduated in 1983. After Internship and Youth Service, she did post-graduate training in Internal Medicine at the University College Hospital (UCH) Ibadan, from 1985-1990. She continued further training in United Kingdom (1990-96) where she received her MRCP. She moved to the United States to continue her training in Internal Medicine at New York University Downtown Hospital (1997-2000). She joined the faculty at St. Louis University School of Medicine as an Assistant Professor (2000-2005) and as an Associate Professor (2005-2006).
She joined the Gateway Medical Center at Granite City in Illinois as a Physician Advisor (2006-2008). In 2008, she joined the UnitedHealth Group as a Regional Medical Director. Specifically, she focused on inpatient utilization review, quality assurance, and cost-effective resource use. She coached facilities and providers on adherence to evidence-based clinical guidelines to ensure rapid recovery and optimal outcome. Dr. Wilson found she was passionate about the work she was doing. She quickly grew fond of her newfound career and delved deeply into it. To fully expand into this horizon, she enrolled in the Executive MBA (Health management) program at the Western Governors University (2012-2013).
For the next 13 + years at the UnitedHealth Group, Dr. Wilson set her goals high. She spread her wings, aimed for the sky and soared like an eagle. She has been meticulously but pragmatically climbing the corporate ladder. She has a vision for the UnitedHealth Group, which she succinctly summarized here: "At UnitedHealth Group, we recognize that there continues to be opportunity to transform and modernize the health care system. That's the reason we lean in heavily on sustainability as an extension of our business strategy, our culture, and our mission. We are committed to building what we think is critical, and that is a sustainable health care system that will provide distinct value to the people we serve."
Dr. Wilson's appointment as the head of UnitedHealth Group in USA, is a testament to her brilliance, hard work, diligence, perseverance, and constant zeal for excellence.
Despite dedication to her important work, she also makes time for her family. Dr. Wilson is married to Moji Solar-Wilson, a Nigerian-American New York State licensed real estate broker.
My Friend, Dr. Wilson, our country of Nigeria, the entire College of Medicine, University of Ibadan and the alumni salute you as one of our pioneers in your new field of endeavor as you continue to blaze the trail and conquer our human imagination. We wish you and your family continued success. We will continue to support you as you march forward on your remarkable journey.
Ariyo, M.D., M.P.H., F.A.C.C.is a world acclaimed
Interventional Cardiologist at Baylor Scott & White Medical Center and
Director, HeartMasters Cardiology, Dallas, Texas United Statea.