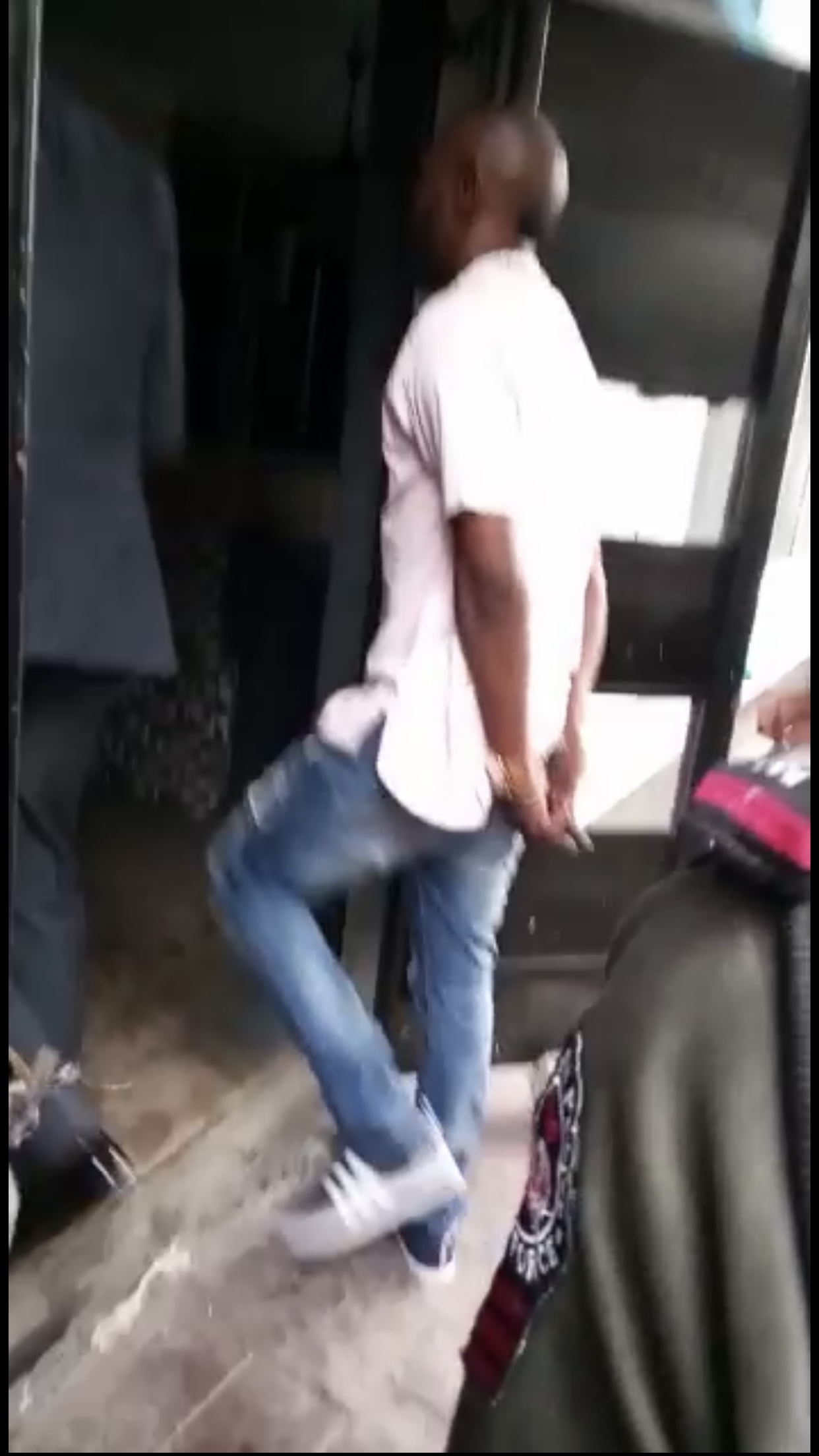 By Samuel Ogunsona
Afro beat star, Mr Seun Kuti has been sighted at the Lagos Police Station on Monday.
He was handcuffed and escorted by a handful of armed policemen. Seun Kuti, the police said turned himself in at the Police Headquarters in Ikeja, Lagos
Seun may face charges of assault. But his lawyers said it was premature to judge until the case comes into full glare before a Judge.
He was seen in a viral video while engaged in a brawl with a man in uniform said to be a police official.
The Inspector General of Police, IG Usman Baba Alakali immediately ordered for Seun's arrest. Police sources said armed men went into his private home at the weekend but he was no where to be found.
The viral video has seen several comments with many calling for justice. There have been suggestions for calm since the entire video of the incidence has not been released.
Lagos radical lawyer, Mr Femi Falana has offered to defend Seun Kuti amidst reports that he would turn himself up at the police station today.
In a statement made available to Irohinoodua, the Police said on Monday, Seun Kuti turned himself in at the Lagos State Police Command Headquarters, Ikeja, in company of his lawyer and family representative.
"He has been placed under arrest in line with the law.
"The Command appreciates the public for their concern and assures that the ongoing investigation will be detailed, transparent, professionally pursued; and justice will be manifestly served for all parties involved" the statement was signed by the Lagos Police Public Relations Officer, Superintendent of Police, SP Benjamin Hundeyin