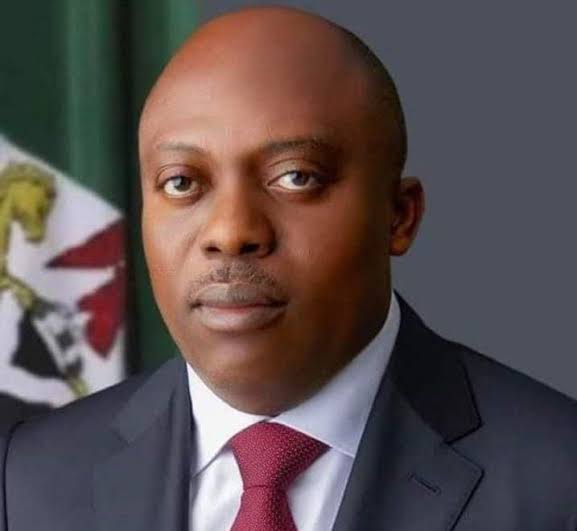 By Isaac Tuodolo
The Rivers State House of Assembly is set to impeach the Rivers State Governor, Siminalayi Fubara.
Irohinoodua in Port Harcourt was informed that as part of efforts to forestall the impeachment, armed men in the early morning of Monday set ablaze the State House of Assembly.
But on Monday morning as at press time, the House of Assembly has reconvened to begin the impeachment process.
The Rivers State House of Assembly (RSHA) was last night October 29 set ablaze by suspected political thugs over the alleged move to impeach the state governor.
As at Monday morning, the leader of the House of Assembly, Edison Ehie has been impeached, sources said.
Prior to the impeachment, armed men in a white Hilux stormed the House of Assembly and set it ablaze after dislodging the security personnel on duty.
Observers express surprise that the attack was carried out on the State House of Assembly which is adjacent to the Police Headquarters in the State.
The police station is opposite Moscow Road in Port Harcourt.
This morning, armed policemen in Armoured Personnel Carrier, APC with armed Mobile Policemen were stationed at the front of the burnt Assembly.
Sources told Irohinoodua that the crisis is not unconnected with the dispute between the Federal Capital Territory, FCT Minister, Mr Nyeson Wike and Fubara believed to have been installed by Wike who was the immediate past Governor of Rivers State.