Newsbreak: O'odua self determination groups launch Yoruba Nation Constitution
By  Bolade Aina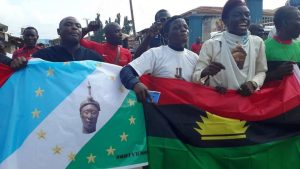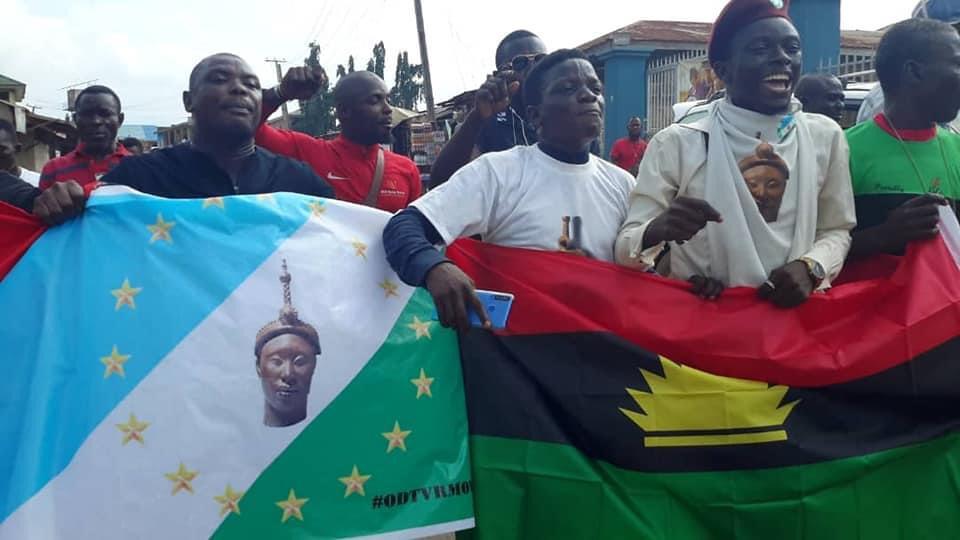 Advocates of Yoruba self determination groups have launched a new constitution the groups hope will be the bedrock of their dream nation.
Our correspondent sighted the document online which sources said is being shared among Pan Yoruba groups. Irohinoodua heard that the proposed Yoruba Constitution will soon be adopted after all the relevant stakeholders have made input into the document.
The 25-page document was pioneered by the Yoruba Strategic Group, (YSG) made up of academics and other professionals of Yoruba and Itsekiri extraction. The document sighted by Irohinoodua correspondent contained the peoples rights, the Legislature, The Executive, The Judiciary, The Council of Kings, Inter-State Relations, adoption and amendment processes.
In its preamble, the Yoruba constitution states 'We Yoruba in the pursuit of our God-given destiny, to ensure security, to foster equal opportunity and enable all to manifest the blessings endowed by our Creator, to affirm and preserve our heritage, customs and traditions, to express our inalienable rights, and to occupy our place among the nations, do hereby establish this Constitution, for just governance and the equitable administration of resources.'
Article 1 of the constitution states that "Every citizen and resident of Yoruba Nation has the right to life, safety, security of person and the fruits of their existence, and shall not be deprived of such without the process of law." Section Two states that "Every natural person having one parent with Yoruba-Itsekiri ancestry, is a citizen of Yoruba Nation."
Section 3 states "The citizens of Yoruba Nation have the right to establish the Government of Yoruba Nation and their several States, in accordance with the provisions of this Constitution, and have the right to sustain such by appointing their legislators and executives.'
Agitation for a separate Yoruba nation was renewed during the June 12 election annulment which gave birth to O'odua Youth Movement, (OYM) established on September 14, 1994. In 1995, the Peoples Congress, (OPC) was established after which was the Oodua Liberation Movement, (OLM). Between 1994 and 2021, no fewer than 25 Pan Yoruba groups have sprang up calling for a separate country for the Yoruba people.
"Yoruba Nation constitution is a popular document. We want every relevant stakeholders to make input. It is being circulated so that no person or group will be left behind" Dr Babajide Olowokere, one of the supporters of the document told Irohinoodua in a chat.
The Nigerian authorities have dismissed the agitation as irresponsible. Human rights lawyer, Mr Femi Falana also said the agitators are short sighted saying economic and political marginalization are not restricted to any particular ethnic group in Nigeria.
However, the agitation continues to grow amidst rising security concerns, terrorist invasion of the South West and a corrupt, inept political class. One of the leading Pan Yoruba groups, Afenifere said restructuring of Nigeria to reflect Federalism remains its main objective.