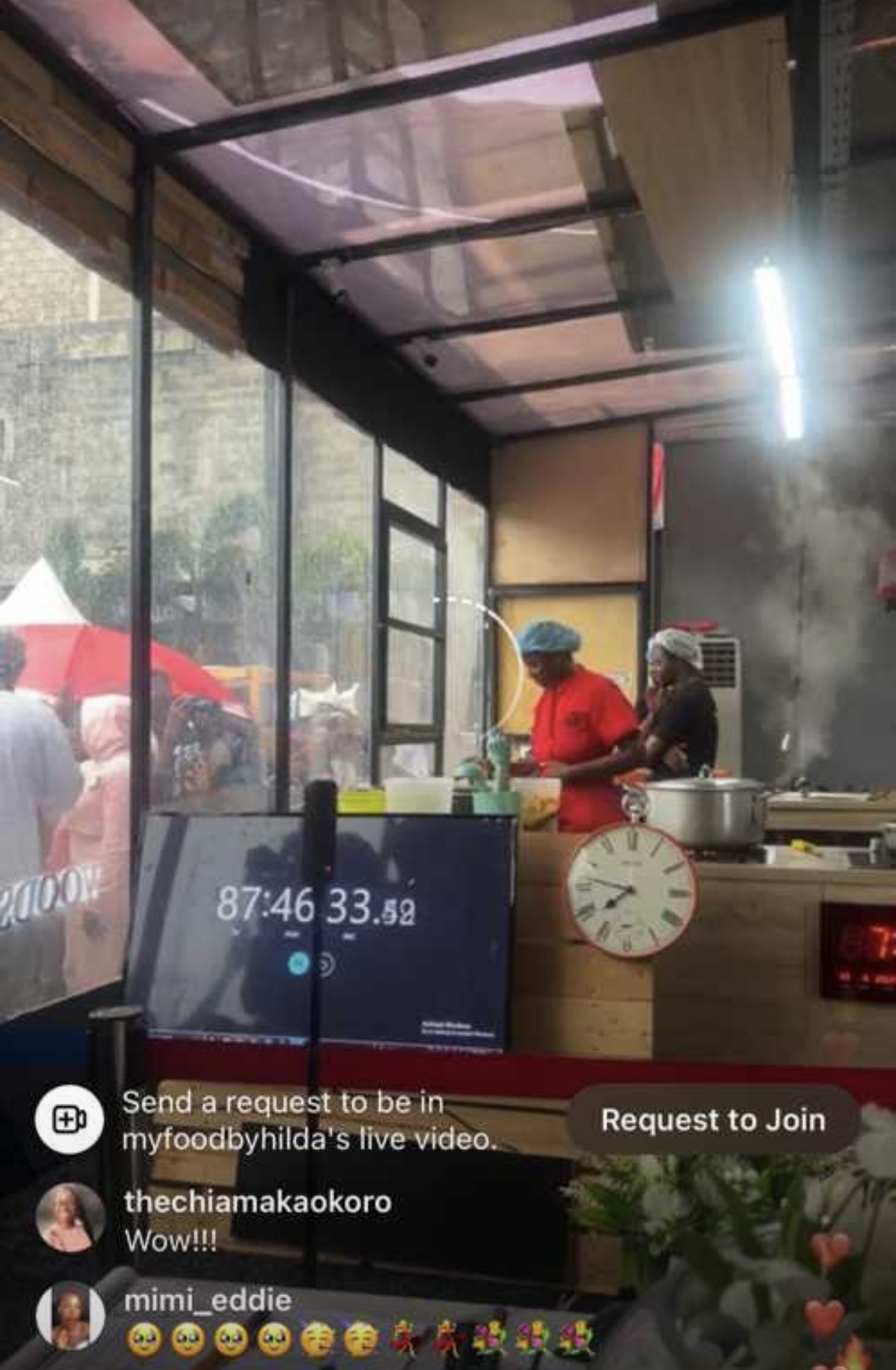 By Samuel Ogunsona
Celebrated Nigerian Chef, Hilda Bassey, has set a new record in cooking.
She has broken the Guinness World Record for the longest cooking marathon set by an Indian.
The Chef who hits 87hours , 46minutes Cooking Marathon breaks the record set by an Indian Chef, Lata Tondon, who cooked for 87hours 45min 0sec in 2019.
Hilda who started her "Cook-a-thon" 4days ago is about to set a new world record as the longest cooking Chef in a marathon of 96hours after breaking Lata Tondon's 87hours 45min "Cook-a-thon" record.
The events which is taking place in Amore Garden, lekki is being live streamed on YouTube have also seen the visitation of Lagos State Governor, Babajide Sanwo-Olu, who to cheer her up.
Former Governor of Anambra state, Peter Obi, has also lauded Baci for her "determination and focus".
In his tweet on Sunday, "The efforts being made by Hilda Effiong Bassey (Hilda Baci) to beat the current Guinness World Record for cooking for 4 days nonstop shows the true Nigerian spirit of hardwork and resilience. I applaud her determination and focus on the goal, which are inspiring many Nigerian youths to live their dreams through hardwork and dedication"
"I wish her well on this noble journey to pen her name in the golden book of history"
Baci who is in the maiden edition of Jollof Face off competition in 2021 and walk away with a grand prize of $5000 is about to surprise the world with a new "Cook-a-thon" world record.