Newsbreak: Kwankwazo won't step down for Tinubu, Atiku says spokesperson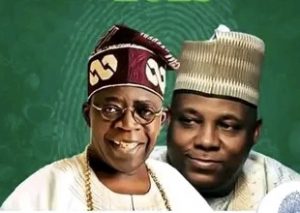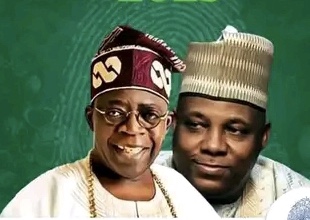 By Bola Adio
The Presidential candidate, New Nigeria Peoples Party, (NNPP) Rabiu Kwankwazo will not step down for any of the political parties the spokesperson
Mr. Ladipo Johnson said on Sunday.
Kwankwazo is Hausa. He is believed to represent the fears and aspirations of millions of Hausa people in the North many of who now seek a New spirit of political identity.
He is believed to command a charm grip on millions of people in the traditional Hausa States. Atiku is Fulani. The emergence of the two candidates from the North is expected to polarise the historic monolithic votes of the Hausa and Fulani controlled areas. The two ethnic groups had in the past voted largely along the same pattern. Kwankwazo emergence is seen as a threat to the tradition.
The pokesperson of the Sen. Rabiu Kwankwaso Presidential Campaign organisation dispelled assumptions that the candidate will back down.
Johnson said the New Nigeria People's Party (NNPP) presidential candidate, Kwankwaso, was not considering stepping down for one out of Atiku Abubakar or the APC candidate, Asiwaju Bola Tinubu.
He said "Kwankwaso is in the race to win.
I do not know how and why people come up with these assertions and speculations. Kwankwaso cannot and will not step down for anyone."
Kwankwaso will run in the 2023 presidential election, he said.
Speaking further he said "Kwankwaso is not in the race to negotiate. He has the capacity, track record for competence and the political will to lead Nigeria to greater heights.
He said "Our candidate has no reason to step down. His path to victory and chances are very high. Competitive yes but his chances are very high considering his acceptance nationwide as a man of integrity."
He said the NNPP has already launched a massive campaign across the country and would pursue the logic of the election to its end